Travelvore offers rentals for Tempo Traveller in Nainital and throughout India at bargain rates. Book mobile hire tempo traveler with driver at the best price with Travelvore, also get 10 percent extra discount by booking and charging online 10 days in advance. We have different types of Tempo Travelers varying from 8 seats to 22 seats like luxury and non-luxury at an affordable price, depending on your preference. Nainital is approximately 582 kms away from Delhi.
As Travelvore's small, sedan or SUV vehicle segment is a perfect fit for consumers looking to rent outstation cabs, day rentals and airport transfers, they consider that larger groups are able to rent larger vehicles such as minivans, tempo travelers and buses.
To Travelvore you can recruit Nainital tempo travelers to nearby cities such as Delhi, Bareilly, Kathgodam, Gurgaon, Noida, Moradabad, Ghaziabad, Ramnagar, Lucknow, Pantnagar and many more. Travelvore delivers well-maintained air-conditioned (AC) vehicles, courteous operators and 24x7x365 online booking facilities. Travelvore uses local Nainital operators who ensure the best quality of service and have strong knowledge of local roads and highway driving. Tempo travelers can also be rented in or around the Nainital for regional sightseeing trips and tours. Tourists, large event teams and business people are covered by our cars and drivers for outstation trips or local taxi specifications.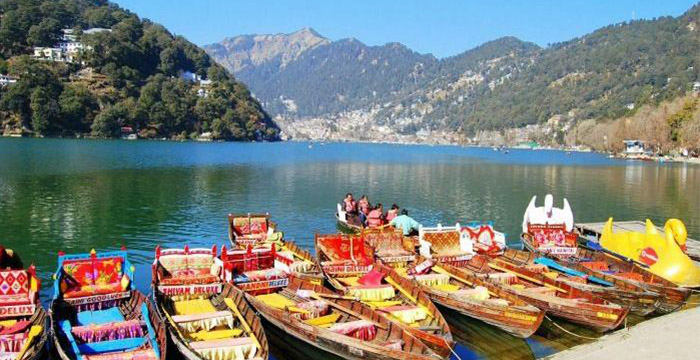 With a fleet of hundreds of tempo travelers across the country, we pledge to provide you with an unrivaled range of luxury and non-luxurytraveler rentals. Our tempo travelers are fitted with pushback and recliner seats with enough legs and rotating spaces to provide a good travel experience. Certain typical facilities (varies from vehicle to vehicle) such as baggage space, water bottle, covers, charging point, reading lamp, central TV, etc. All our rented tempo travelers in Nainital are consistent with security.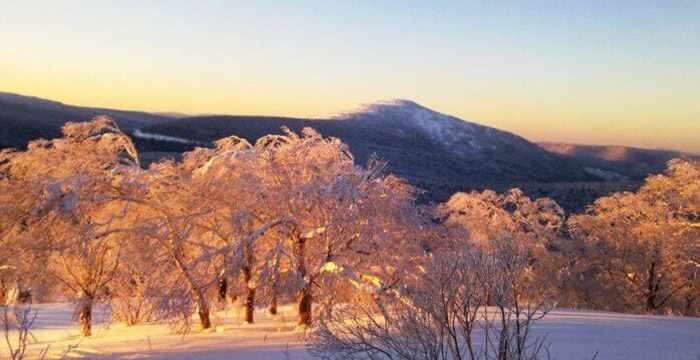 In Nainital, Travelvore offers various services including one-way taxi drops or short round trips to nearby cities. You can also book cabs for your holiday or business trips within or around Nainital or to neighboring towns and cities for single or multiple days. Tempo is the brand for a minibus for those not from India and is generally available in 3 different seating configurations with different capacity. We supply Tempo travelers with 9 seats, 12 seats, and 15 seats.
Because of the specific and less frequent nature of these requirements, we ask customers to book at least 10 days in advance as early as possible.
Nainital is an amazing destination in Uttarakhand, it's one of the best destinations in Uttarakhand and a lot of travelers visit every year from all over India. We are specialized in luxury taxis and provide safe, neat & clean taxis at a very reasonable price. Economical and Luxury tempo-travellers on Rent from Delhi to Nainital.
Delhi to Nainital tempo-travellers rental price
Delhi to Nainital tempo-travellers on Rent as on 03-06-23: Please find below the available cabs from Delhi to Nainital, select the best taxi option for you for your travel.
| Car | Price/Km | Car Type | Min km/per day | Route | Min Cost/day | Max Passenger |
| --- | --- | --- | --- | --- | --- | --- |
| 9 Seater Tempo Traveller Hire Gurgaon | 18 | Tempo Traveller | 250 | Delhi to Nainital | 4,500 | 9 |
| 12 Seater Tempo Traveller in Gurgaon | 22 | Tempo Traveller | 250 | Delhi to Nainital | 5,500 | 12 |
| 14 Seater Tempo Traveller in Gurgaon | 23 | Tempo Traveller | 250 | Delhi to Nainital | 5,750 | 14 |
| 16 Seater Tempo Traveller in Gurgaon | 23 | Tempo Traveller | 250 | Delhi to Nainital | 5,750 | 16 |
| 20 Seater Tempo Traveller in Gurgaon | 25 | Tempo Traveller | 250 | Delhi to Nainital | 6,250 | 20 |
| 26 Seater Tempo Traveller in Gurgaon | 30 | Tempo Traveller | 250 | Delhi to Nainital | 7,500 | 25 |
Cab from Delhi to Nainital price
We have our own fleet of luxury cabs, we provide luxury cabs from Delhi to Nainital during all seasons.
For best & safe cabs for Nainital, please call us now on 9811046889 or book online.
We offer Best price for cabs for travelling to Nainital, and provides best cab services in Delhi.
Hire now the best cab for your travel from Delhi to Nainital at best price.
Fascinating Things You Should Know About Nainital
Nainital is one of the most famous city in the states of Uttarakhand. As per provisional reports of Census India, population of Nainital in 2011 was 1041035. Average literacy rate in Nainital as per census 2011 is 78.82%. It has an average altitude of 2084 meters. Nainital has a sex ratio of 948 females for every 1000 males.
The best places to visit in Nainital are Nainital Lake, Naina Peak, The Mall Road, Tiffin Top, High Altitude Zoo, Lands End, Bhimtal Lake, Kilbury Bird Sanctuary, Kainchi Dham, Naukuchiatal.
More About Nainital (Uttarakhand)
Uttarakhand is one of the best tourist places in India. Dehradun is the capital of Uttarakhand and the largest city of Uttarakhand is Dehradun. Uttarakhand was established on 09-Nov-00. It is covering an area of 53483 square kilometers. The total population of Uttarakhand is 1.14 Crores as per the reports of Census India 2011. The sex ratio of Uttarakhand is 963 females per 1000 males with the average literacy rate of 79%. The Chief Minister of Uttarakhand is Pushkar Singh Dhami. And Lt. Gen. Gurmit Singh is serving the state as the Governor.
Uttarakhand is among the tourist places with lots of temples & historical places. The best time to visit in Uttarakhand is through March-June. During this time, the average temperature ranges between 20 - 35 C.
In the state of Uttarakhand, the delicious foods you must try are Jhangora ki Kheer, Til ki Chutney, Aalo Tamatar ka Jhol, Bhatt ki Churdkani, Bhaang ki Chutney and Chainsoo..
Things You Sholud Know About Nainital (Uttarakhand)
| | | |
| --- | --- | --- |
| 1. | Place To Visit In Nainital | Nainital Lake, Naina Peak, The Mall Road, Tiffin Top, High Altitude Zoo, Lands End, Bhimtal Lake, Kilbury Bird Sanctuary, Kainchi Dham, Naukuchiatal |
| 2. | Nainital Population | 1041035 |
| 3. | Nainital Sex Ratio | 948 Females Per 1000 Males |
| 4. | Nainital Literacy Rate | 78.82% |
| 5. | Elevation | 2084 meters. |
| 6. | State Name | Uttarakhand |
| 7. | Uttarakhand Capital | Dehradun |
| 8. | Total Area of Uttarakhand | 53483 SQ. KM. |
| 9. | Official Language of Uttarakhand | hindi |
| 10. | Total Population of Uttarakhand | 1.14 Crores (According to the census of 2011) |
| 11. | Current Chief Minister of Uttarakhand | Pushkar Singh Dhami |
| 12. | Current Governor of Uttarakhand | Lt. Gen. Gurmit Singh |
| 13. | Sex Ratio of Uttarakhand | 963 females per 1000 males |
| 14. | State Code | UT |
| 15. | Largest City in Uttarakhand | Dehradun |
| 16. | Famous Foods of Uttarakhand | Jhangora ki Kheer, Til ki Chutney, Aalo Tamatar ka Jhol, Bhatt ki Churdkani, Bhaang ki Chutney and Chainsoo. |
| 17. | Best Time To Visit in Uttarakhand | March-June |
| 18. | Temperature During March-June | 20 - 35 C |