Escape from the busy schedules and plan a trip to Manali with your loved one and welcome the coming festive season with open arms. Manali has been the most favorite hill station of India by people of every age. Weather it is about adventurous sports or it is about enjoying beautiful landscapes amidst the Himalayas and the snow clad mountains that welcome you with wide arms.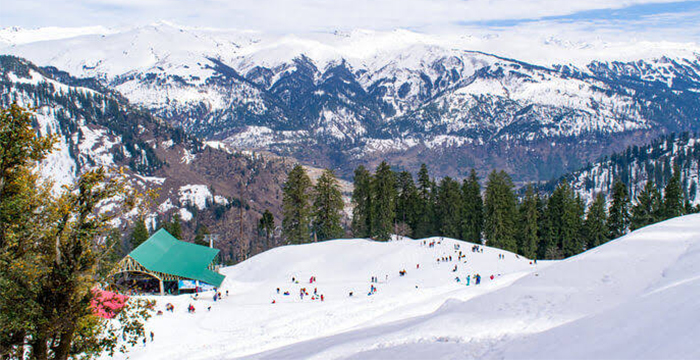 Manali is situated in Himachal Pradesh and has a lot of tourist spots that one can enjoy. If you are planning a visit to the place then you must carry loads of woolen clothes with you as you might get lucky and enjoy snowfall. Do not forget to pay a visit to Rohtang pass and enjoy some memorable moments with your special one or friends.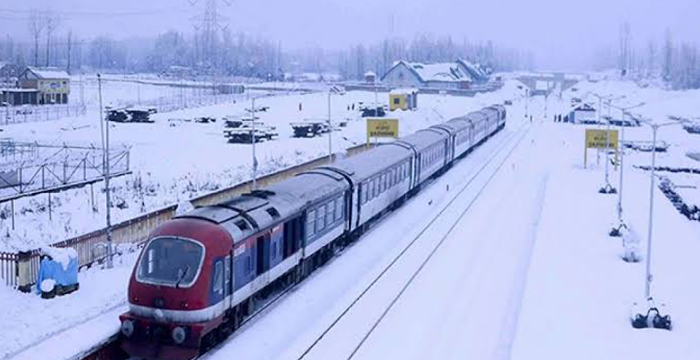 Manali is approximately 537 kms from Delhi. Book a traveler with travelor and enjoy your trip with 100% customer satisfaction and full value for money. Travelvore offers its clients with professional drivers and a luxurious comfort in well maintained cabs at affordable prices.
Places to visit in Manali:
Solang valley: It is the most favorite place of the tourists that give a clear view of snow clad Himalayas. It is a gorge between the Beas river and the village Solag and has some mesmerizing views to enjoy.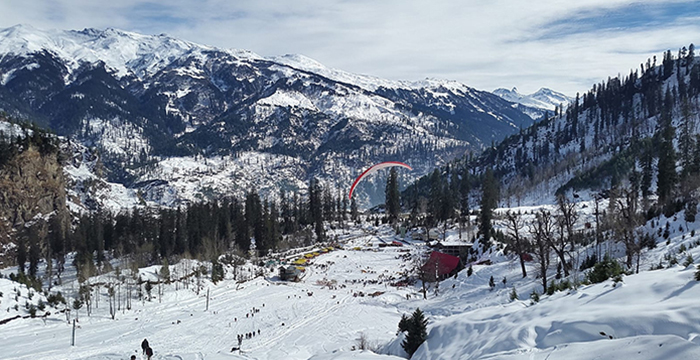 Rohtang Pass: The well known pass lies in Manali and is loved by the couples who come for their honeymoon. Also it joins Manali with some beautiful villages named Lahaul and Spiti.
Beas Kund Trek: The Beas Kund trek is a weekend getaway trek with exceptional views over the Beas river from the Pir Pinjal mountain ranges. Let your soul be wooed by the beautiful meadows of Dhundi and Bakarthach and, last but not least, by the glacial lake of Beas Kund which is worth a stroll.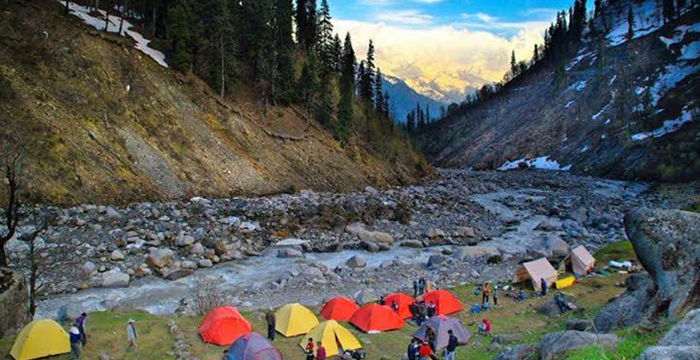 Famous food of Manali:
Bhey: It is actually the stem of lotus that is steamed and cooked with spices and is enjoyed with bread or roti.
Tudkiya Bhat: A blend of mix vegetables cooked with rice and added spices for an authentic aroma. This is a Himachali dish enjoyed by tourists in Manali.
Shopping joints in Manali:
As Manali is the most visited place by tourists you must shop for the local products from small shops in Mall road or you can also visit the grab your hands on woolens.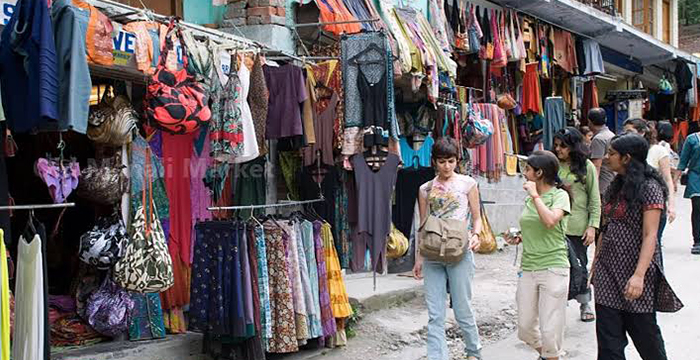 Give a break to the tantrums of your boss and take out some quality time with your loved ones and enjoy a trip to Manali. See mesmerizing sunsets and feel loved in the cosy evenings dress up and get clicked in the local attires and come back with a refreshed mind.
Manali is an amazing destination in Himachal Pradesh, it's one of the best destinations in Himachal Pradesh and a lot of travelers visit every year from all over India. We are specialized in luxury taxis and provide safe, neat & clean taxis at a very reasonable price. Economical and Luxury tempo-travellers on Rent from Delhi to Manali.
Delhi to Manali tempo-travellers rental price
Delhi to Manali tempo-travellers on Rent as on 23-09-23: Please find below the available cabs from Delhi to Manali, select the best taxi option for you for your travel.
| Car | Price/Km | Car Type | Min km/per day | Route | Min Cost/day | Max Passenger |
| --- | --- | --- | --- | --- | --- | --- |
| 9 Seater Tempo Traveller Hire Gurgaon | 18 | Tempo Traveller | 250 | Delhi to Manali | 4,500 | 9 |
| 12 Seater Tempo Traveller in Gurgaon | 22 | Tempo Traveller | 250 | Delhi to Manali | 5,500 | 12 |
| 14 Seater Tempo Traveller in Gurgaon | 23 | Tempo Traveller | 250 | Delhi to Manali | 5,750 | 14 |
| 16 Seater Tempo Traveller in Gurgaon | 23 | Tempo Traveller | 250 | Delhi to Manali | 5,750 | 16 |
| 20 Seater Tempo Traveller in Gurgaon | 25 | Tempo Traveller | 250 | Delhi to Manali | 6,250 | 20 |
| 26 Seater Tempo Traveller in Gurgaon | 30 | Tempo Traveller | 250 | Delhi to Manali | 7,500 | 25 |
Cab from Delhi to Manali price
We have our own fleet of luxury cabs, we provide luxury cabs from Delhi to Manali during all seasons.
For best & safe cabs for Manali, please call us now on 9811046889 or book online.
We offer Best price for cabs for travelling to Manali, and provides best cab services in Delhi.
Hire now the best cab for your travel from Delhi to Manali at best price.
Fascinating Things You Should Know About Manali
Manali is one of the most famous city in the states of Himachal Pradesh. As per provisional reports of Census India, population of Manali in 2011 was 8096. Average literacy rate in Manali as per census 2011 is 82.80%. It has an average altitude of 2050 meters. Manali has a sex ratio of 864 females for every 1000 males.
The best places to visit in Manali are Hidimabha Devi Temple, Solang Valley, Rohtang Pass, Manu Temple, Manali Sanctuary, Mall Road, Old Manali, Van Vihar National Park, Jogini Falls, Nehru kund, Arjun Gufa, Cafe 1947, The Castle Manali, Rahalla Falls, Beas River, Jagatsukh.
More About Manali (Himachal Pradesh)
Himachal Pradesh is one of the best tourist places in India. Shimla is the capital of Himachal Pradesh and the largest city of Himachal Pradesh is Shimla. Himachal Pradesh was established on 25-Jan-71. It is covering an area of 55673 square kilometers. The total population of Himachal Pradesh is 74 Lakhs as per the reports of Census India 2011. The sex ratio of Himachal Pradesh is 972 females per 1000 males with the average literacy rate of 83%. The Chief Minister of Himachal Pradesh is Jairam Thakur. And Rajendra Vishwanath Arlekar is serving the state as the Governor.
Himachal Pradesh is among the tourist places with lots of temples & historical places. The best time to visit in Himachal Pradesh is through February to June. During this time, the average temperature ranges between 0 - 34 C.
In the state of Himachal Pradesh, the delicious foods you must try are Chana Madra, Dhaam, Tudkiya Bhath, Bhey, Chha Gosht, Siddu, Babru, Aktori, Kullu Trout, Tibetan Thukpa, Mittha, Kaale Channe ka Khatta.
Things You Sholud Know About Manali (Himachal Pradesh)
| | | |
| --- | --- | --- |
| 1. | Place To Visit In Manali | Hidimabha Devi Temple, Solang Valley, Rohtang Pass, Manu Temple, Manali Sanctuary, Mall Road, Old Manali, Van Vihar National Park, Jogini Falls, Nehru kund, Arjun Gufa, Cafe 1947, The Castle Manali, Rahalla Falls, Beas River, Jagatsukh |
| 2. | Manali Population | 8096 |
| 3. | Manali Sex Ratio | 864 Females Per 1000 Males |
| 4. | Manali Literacy Rate | 82.80% |
| 5. | Elevation | 2050 meters. |
| 6. | State Name | Himachal Pradesh |
| 7. | Himachal Pradesh Capital | Shimla |
| 8. | Total Area of Himachal Pradesh | 55673 SQ. KM. |
| 9. | Official Language of Himachal Pradesh | hindi |
| 10. | Total Population of Himachal Pradesh | 74 Lakhs (According to the census of 2011) |
| 11. | Current Chief Minister of Himachal Pradesh | Jairam Thakur |
| 12. | Current Governor of Himachal Pradesh | Rajendra Vishwanath Arlekar |
| 13. | Sex Ratio of Himachal Pradesh | 972 females per 1000 males |
| 14. | State Code | HP |
| 15. | Largest City in Himachal Pradesh | Shimla |
| 16. | Famous Foods of Himachal Pradesh | Chana Madra, Dhaam, Tudkiya Bhath, Bhey, Chha Gosht, Siddu, Babru, Aktori, Kullu Trout, Tibetan Thukpa, Mittha, Kaale Channe ka Khatta |
| 17. | Best Time To Visit in Himachal Pradesh | February to June |
| 18. | Temperature During February to June | 0 - 34 C |