Mcleodganj is a suburb of Dharamshala in Himachal Pradesh, Kangra district. Recently, Mcleodganj has gained much prominence among tourists from across the world. It has become a popular spot for all travelers in no time. I've had a ride to Mcleodganj recently and I'd like to share a little with you all here.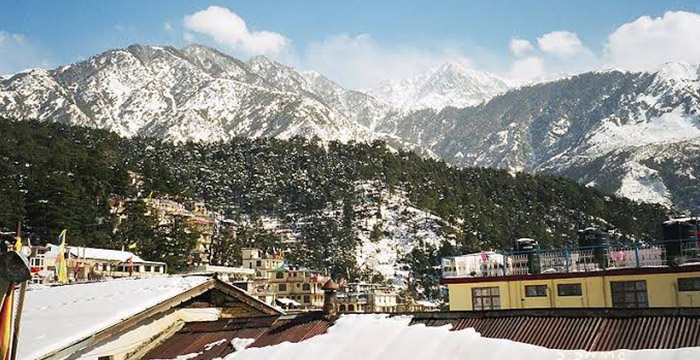 This location is quite convenient to you if you stay in NCR. You can get to this location by booking a comfortable traveler from travelvore. Travelvore offers a wide range of cabs according to your requirement with professional and verified drivers and well maintained cabs. Also the store is loved for its exciting deals and pocket friendly prices.
Places to see in Mcleodganj
Mcleodganj is more about peace and tranquility than about the hustle and bustle that is popular in every station on the hill.
Bagsu falls: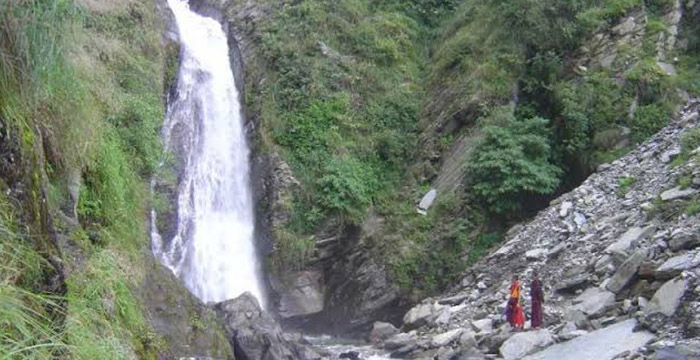 Cast in a pristine environment in the midst of lush greenery and dreamy sceneries, these falls have a lot of grandeur and stunning elegance, which you can't miss while in the city.
The Namgyal Monastery:
is housed within the Tsuglagkhang complex overlooking the Dhauladhar mountain ranges. This complex is also the proud birthplace of the Dalai Lama's house, including several other shrines, temples, bookstores, souvenir shops, etc.
Triund trek: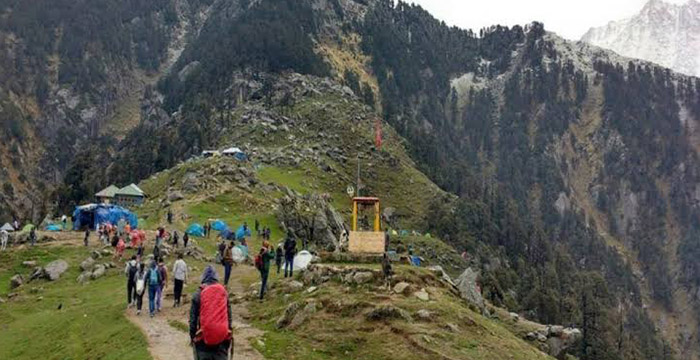 Triund is a famous trek away from Mcleodganj, about 9 km away. It is situated at a great height and offers the Moon Peak-Indera Pass a mesmerizing look. It is also an ideal place for picnics, and the senses would certainly be rejuvenated by the safe and beautiful climate.
Bhagsunag temple: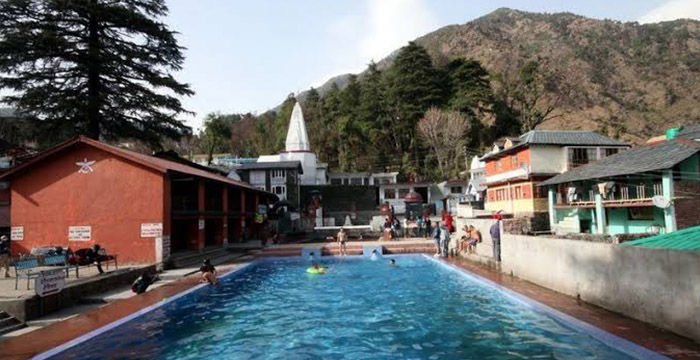 Surrounded by beautiful ponds and lush greenery, this temple is located at an altitude of 1770 m above sea level and draws a vast number of devotees and visitors all year round.
What to eat in Mcleodganj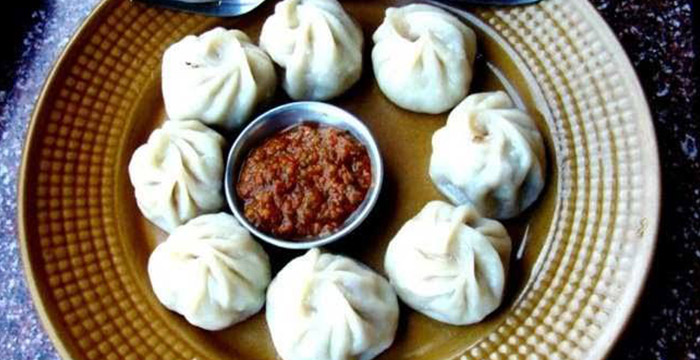 Even if you'd be at a really high altitude, you'll still have no trouble finding food from your town. There is a Punjabi eatery nearly every corner so food is not going to be a problem in Mcleodganj either.
Two stuffs you can definitely try would be Momos and Omelette crispy on the road side and steaming. It is even recommend paying an authentic Tibetan cuisine visit to the Tibet Kitchen.
At every nook and corner you can find tea stalls to battle Mcleodganj's low temperature.
Where to shop in Mcleodganj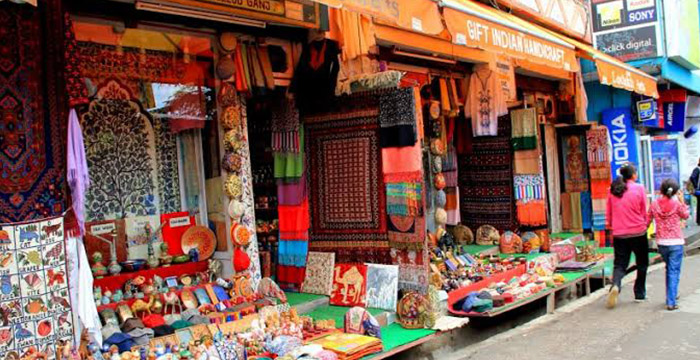 Mcleodganj has unlimited stuff to shop. You'll have plenty of options from which to choose. You will purchase great woolen products such as mufflers, hats, gloves and hot hands.
What's more interesting about these products is that they're made then and there. You can even query them to do it according to your picked variations of colors.
Besides that, you can purchase Mcleodganj shoes, antiques, wooden objects and shawls.
Mcleodganj is an amazing destination in Himachal Pradesh, it's one of the best destinations in Himachal Pradesh and a lot of travelers visit every year from all over India. We are specialized in luxury taxis and provide safe, neat & clean taxis at a very reasonable price. Economical and Luxury tempo-travellers on Rent from Delhi to Mcleodganj.
Delhi to Mcleodganj tempo-travellers rental price
Delhi to Mcleodganj tempo-travellers on Rent as on 23-09-23: Please find below the available cabs from Delhi to Mcleodganj, select the best taxi option for you for your travel.
| Car | Price/Km | Car Type | Min km/per day | Route | Min Cost/day | Max Passenger |
| --- | --- | --- | --- | --- | --- | --- |
| 9 Seater Tempo Traveller Hire Gurgaon | 18 | Tempo Traveller | 250 | Delhi to Mcleodganj | 4,500 | 9 |
| 12 Seater Tempo Traveller in Gurgaon | 22 | Tempo Traveller | 250 | Delhi to Mcleodganj | 5,500 | 12 |
| 14 Seater Tempo Traveller in Gurgaon | 23 | Tempo Traveller | 250 | Delhi to Mcleodganj | 5,750 | 14 |
| 16 Seater Tempo Traveller in Gurgaon | 23 | Tempo Traveller | 250 | Delhi to Mcleodganj | 5,750 | 16 |
| 20 Seater Tempo Traveller in Gurgaon | 25 | Tempo Traveller | 250 | Delhi to Mcleodganj | 6,250 | 20 |
| 26 Seater Tempo Traveller in Gurgaon | 30 | Tempo Traveller | 250 | Delhi to Mcleodganj | 7,500 | 25 |
Cab from Delhi to Mcleodganj price
We have our own fleet of luxury cabs, we provide luxury cabs from Delhi to Mcleodganj during all seasons.
For best & safe cabs for Mcleodganj, please call us now on 9811046889 or book online.
We offer Best price for cabs for travelling to Mcleodganj, and provides best cab services in Delhi.
Hire now the best cab for your travel from Delhi to Mcleodganj at best price.
Fascinating Things You Should Know About Mcleodganj
Mcleodganj is one of the most famous city in the states of Himachal Pradesh. As per provisional reports of Census India, population of Mcleodganj in 2011 was 11000. Average literacy rate in Mcleodganj as per census 2011 is 82.80%. It has an average altitude of 2082 meters. Mcleodganj has a sex ratio of 972 females for every 1000 males.
The best places to visit in Mcleodganj are Tibetan Museum, Triund, Bhagsunath Temple & Waterfall, Namgyal Monastery, Dharamkot, Minkiani Pass, Naddi View Point, Dal Lake, Dhauladhar Ranges, Kangra Fort, Indrahar Pass, The Dalai Lama?s Temple.
More About Mcleodganj (Himachal Pradesh)
Himachal Pradesh is one of the best tourist places in India. Shimla is the capital of Himachal Pradesh and the largest city of Himachal Pradesh is Shimla. Himachal Pradesh was established on 25-Jan-71. It is covering an area of 55673 square kilometers. The total population of Himachal Pradesh is 74 Lakhs as per the reports of Census India 2011. The sex ratio of Himachal Pradesh is 972 females per 1000 males with the average literacy rate of 83%. The Chief Minister of Himachal Pradesh is Jairam Thakur. And Rajendra Vishwanath Arlekar is serving the state as the Governor.
Himachal Pradesh is among the tourist places with lots of temples & historical places. The best time to visit in Himachal Pradesh is through February to June. During this time, the average temperature ranges between 0 - 34 C.
In the state of Himachal Pradesh, the delicious foods you must try are Chana Madra, Dhaam, Tudkiya Bhath, Bhey, Chha Gosht, Siddu, Babru, Aktori, Kullu Trout, Tibetan Thukpa, Mittha, Kaale Channe ka Khatta.
Things You Sholud Know About Mcleodganj (Himachal Pradesh)
| | | |
| --- | --- | --- |
| 1. | Place To Visit In Mcleodganj | Tibetan Museum, Triund, Bhagsunath Temple & Waterfall, Namgyal Monastery, Dharamkot, Minkiani Pass, Naddi View Point, Dal Lake, Dhauladhar Ranges, Kangra Fort, Indrahar Pass, The Dalai Lama?s Temple |
| 2. | Mcleodganj Population | 11000 |
| 3. | Mcleodganj Sex Ratio | 972 Females Per 1000 Males |
| 4. | Mcleodganj Literacy Rate | 82.80% |
| 5. | Elevation | 2082 meters. |
| 6. | State Name | Himachal Pradesh |
| 7. | Himachal Pradesh Capital | Shimla |
| 8. | Total Area of Himachal Pradesh | 55673 SQ. KM. |
| 9. | Official Language of Himachal Pradesh | hindi |
| 10. | Total Population of Himachal Pradesh | 74 Lakhs (According to the census of 2011) |
| 11. | Current Chief Minister of Himachal Pradesh | Jairam Thakur |
| 12. | Current Governor of Himachal Pradesh | Rajendra Vishwanath Arlekar |
| 13. | Sex Ratio of Himachal Pradesh | 972 females per 1000 males |
| 14. | State Code | HP |
| 15. | Largest City in Himachal Pradesh | Shimla |
| 16. | Famous Foods of Himachal Pradesh | Chana Madra, Dhaam, Tudkiya Bhath, Bhey, Chha Gosht, Siddu, Babru, Aktori, Kullu Trout, Tibetan Thukpa, Mittha, Kaale Channe ka Khatta |
| 17. | Best Time To Visit in Himachal Pradesh | February to June |
| 18. | Temperature During February to June | 0 - 34 C |