As we all know, Jaipur is known for its title ' pink city' and is also the capital of Rajasthan state. Jaipur has been a very popular holiday spot to be visited every year by both foreigners and Indians to relax and enjoy a good time with friends and family. It is a cultural heritage site and houses, along with its history, numerous ancient monuments. Setting all that aside, though, Jaipur is also a great shopping center with shops that are made up of dozens of items varying from fabrics to sandals to bags, and the list may not stop.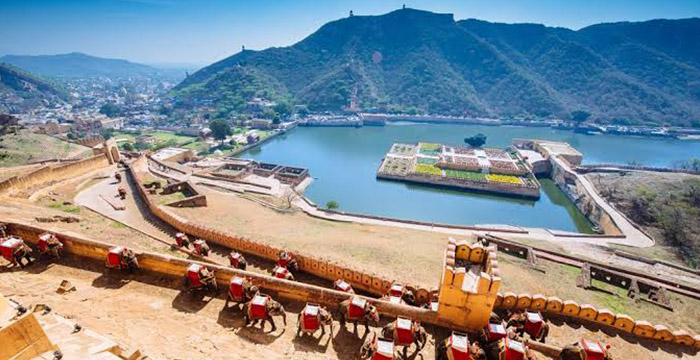 Planning a trip to jaipur then you must book a cab from travelvore. If you are looking to employ a tempo traveler for local or outstation tours in Jaipur, then we will provide you with the best (new models) Tempo Traveler fleet in Jaipur. Get best prices and comfortable travelling experience at affordable prices from the store.
Places to visit in Jaipur:
Amer fort: Amber Fort is a fort built with a great artistic taste, 11 km from Jaipur. It is popularly known as Amer Fort, cradled on the top of a hill forming a beautiful reflection in Maotha Lake.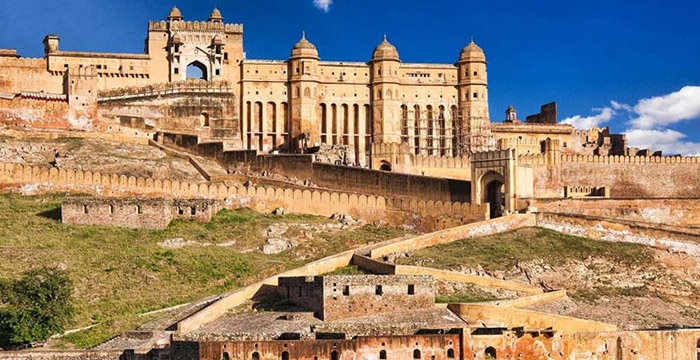 City palace: The City Palace is the largest palace from which the Maharaja reigned, situated in Jaipur. The residence contains within the compound the Chandra Mahan and Mubarak Mahal as well as several other structures. It is located on Jaipur's north-eastern side.
Hawa Mahal: The Hawa Mahal is located at Jaipur's main road intersection, Badi Chaupad. It is considered Jaipur's signature building, and Maharaja Sawai Pratap Singh built it.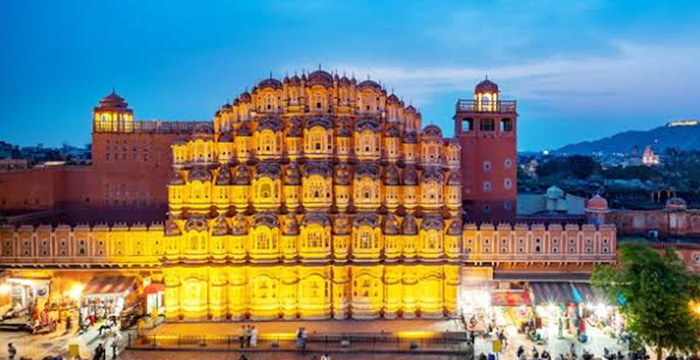 Jantar Mantar: this place in Jaipur is the world's largest celestial stone observatory. It is located right next to Rajasthan's Jaipur City Palace. The Jantar Mantar, which was built between 1727 and 1733, is still in a running condition and stands as a witness to the wisdom of the past.
Nahargarh fort: Nahargarh Fort is an epitome of great architecture and planning, located on the outer skirts of Jaipur. Drenched with a rich past, the fort offers a picturesque view of the city as a whole. This grand architecture was built in 1734 and is a perfect way to start this pink city's excursion.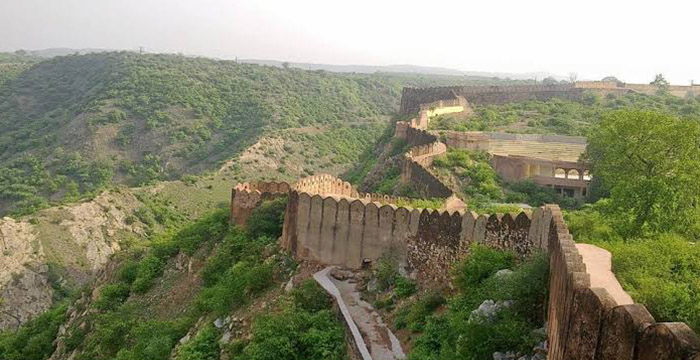 Food of Jaipur
Jaipur is known for its delicious delicacies and has a lot of lip smacking desserts that the tourists love to hog on to
Pyaaz Kachori: Pyaaz Kachori is something trained in by Rajasthani and you can't let go of this one. You will not be able to stop consuming it once you try these high-on-calorie-but-even-higher-on-taste kachoris.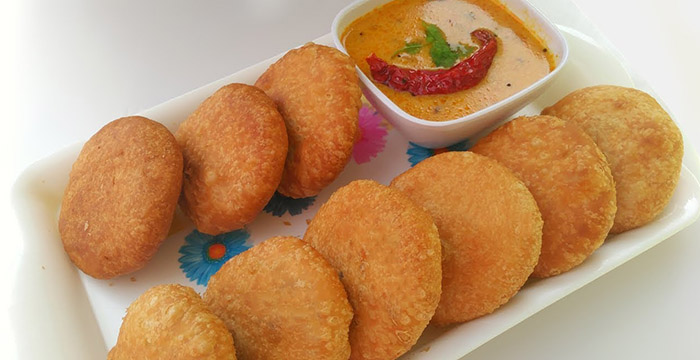 Masala chai: This position should be a must and top of your list if you're a tea-lover. This location is famous for its masala chai and bun-muska, situated opposite Ganpati Plaza.
Daal Baati: As an iconic typical Rajasthan cuisine Dal Bati Churma is not only a warm favorite among indigenous people, but also among visitors. The lip-smacking dish consists of a sumptuous combination of baked bati, dipped in ghee, panchmel or panchkuti dal, and blended churma jaggery.
Places to shop in Jaipur:
Johari bazaar: Jaipur is one of the city's largest jewelry and gemstones, which is why you can easily find a variety of designs in many stones. This shop offers some exquisite accessories at affordable prices with precious and semi-precious jewels and personalized necklaces. The spot is like a heaven for a shopper.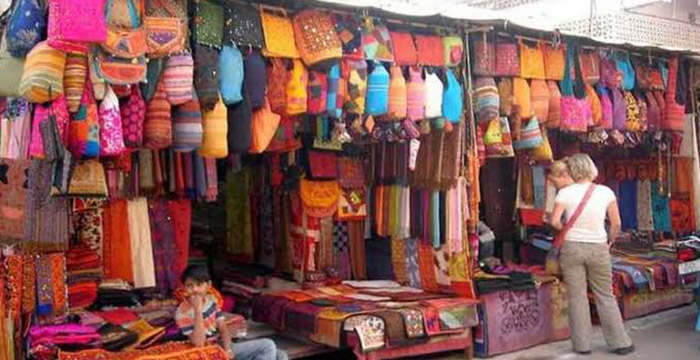 Tripolia bazaar: Tripolia Bazaar is known for its lake jewelry and bangle collection. Textiles can also be found here, like Bandini and other intricately embroidered dye fabrics. With some negotiating done, one can get a good deal here at a reasonable price.
Chandpol bazaar: Chandpol is one of Jaipur's most popular shopping destinations. It is made up of handicrafts; showpieces and handlooms set in marble. There's a khazanewalon ka rasta from where you can go shopping for turbans, carpets, furniture, boots, wooden sculptures and more.
Jaipur is an amazing destination in Rajasthan, it's one of the best destinations in Rajasthan and a lot of travelers visit every year from all over India. We are specialized in luxury taxis and provide safe, neat & clean taxis at a very reasonable price. Economical and Luxury tempo-travellers on Rent from Delhi to Jaipur.
Delhi to Jaipur tempo-travellers rental price
Delhi to Jaipur tempo-travellers on Rent as on 23-09-23: Please find below the available cabs from Delhi to Jaipur, select the best taxi option for you for your travel.
| Car | Price/Km | Car Type | Min km/per day | Route | Min Cost/day | Max Passenger |
| --- | --- | --- | --- | --- | --- | --- |
| 9 Seater Tempo Traveller Hire Gurgaon | 18 | Tempo Traveller | 250 | Delhi to Jaipur | 4,500 | 9 |
| 12 Seater Tempo Traveller in Gurgaon | 22 | Tempo Traveller | 250 | Delhi to Jaipur | 5,500 | 12 |
| 14 Seater Tempo Traveller in Gurgaon | 23 | Tempo Traveller | 250 | Delhi to Jaipur | 5,750 | 14 |
| 16 Seater Tempo Traveller in Gurgaon | 23 | Tempo Traveller | 250 | Delhi to Jaipur | 5,750 | 16 |
| 20 Seater Tempo Traveller in Gurgaon | 25 | Tempo Traveller | 250 | Delhi to Jaipur | 6,250 | 20 |
| 26 Seater Tempo Traveller in Gurgaon | 30 | Tempo Traveller | 250 | Delhi to Jaipur | 7,500 | 25 |
Cab from Delhi to Jaipur price
We have our own fleet of luxury cabs, we provide luxury cabs from Delhi to Jaipur during all seasons.
For best & safe cabs for Jaipur, please call us now on 9811046889 or book online.
We offer Best price for cabs for travelling to Jaipur, and provides best cab services in Delhi.
Hire now the best cab for your travel from Delhi to Jaipur at best price.
Fascinating Things You Should Know About Jaipur
Jaipur is one of the most famous city in the states of Rajasthan. As per provisional reports of Census India, population of Jaipur in 2011 was 4067826. Average literacy rate in Jaipur as per census 2011 is 66.11%. It has an average altitude of 431 meters. Jaipur has a sex ratio of 909 females for every 1000 males.
The best places to visit in Jaipur are Hawa Mahal, Amber Fort, Jaigarh Fort, Jaipur City Palace, Gaitore, Jantar Mantar, Jal Mahal, Ram Niwas Garden.
More About Jaipur (Rajasthan)
Rajasthan is one of the best tourist places in India. Jaipur is the capital of Rajasthan and the largest city of Rajasthan is Jaipur. Rajasthan was established on 26-Jan-50. It is covering an area of 342269 square kilometers. The total population of Rajasthan is 7.92 Crores as per the reports of Census India 2011. The sex ratio of Rajasthan is 928 females per 1000 males with the average literacy rate of 66%. The Chief Minister of Rajasthan is Ashok Gehlot. And Kalraj Mishra is serving the state as the Governor.
Rajasthan is among the tourist places with lots of temples & historical places. The best time to visit in Rajasthan is through November to February. During this time, the average temperature ranges between 11 - 27 C.
In the state of Rajasthan, the delicious foods you must try are Daal Bati Churma, Gatte ki Sabzi, Pyazz Kachori, Papad ki Sabzi, Ghevar, Gond ke Laddu, Kesar Murg and Laapsi.
Things You Sholud Know About Jaipur (Rajasthan)
| | | |
| --- | --- | --- |
| 1. | Place To Visit In Jaipur | Hawa Mahal, Amber Fort, Jaigarh Fort, Jaipur City Palace, Gaitore, Jantar Mantar, Jal Mahal, Ram Niwas Garden |
| 2. | Jaipur Population | 4067826 |
| 3. | Jaipur Sex Ratio | 909 Females Per 1000 Males |
| 4. | Jaipur Literacy Rate | 66.11% |
| 5. | Elevation | 431 meters. |
| 6. | State Name | Rajasthan |
| 7. | Rajasthan Capital | Jaipur |
| 8. | Total Area of Rajasthan | 342269 SQ. KM. |
| 9. | Official Language of Rajasthan | hindi |
| 10. | Total Population of Rajasthan | 7.92 Crores (According to the census of 2011) |
| 11. | Current Chief Minister of Rajasthan | Ashok Gehlot |
| 12. | Current Governor of Rajasthan | Kalraj Mishra |
| 13. | Sex Ratio of Rajasthan | 928 females per 1000 males |
| 14. | State Code | RJ |
| 15. | Largest City in Rajasthan | Jaipur |
| 16. | Famous Foods of Rajasthan | Daal Bati Churma, Gatte ki Sabzi, Pyazz Kachori, Papad ki Sabzi, Ghevar, Gond ke Laddu, Kesar Murg and Laapsi |
| 17. | Best Time To Visit in Rajasthan | November to February |
| 18. | Temperature During November to February | 11 - 27 C |