Located in Rajasthan's north-eastern part, there is a beautiful historic site named Sikar that is on the wish list of everyone. Dotted with eye-catching old temples, fascinating museums, beautifully landscaped gardens, imposing forts and many more spectacular sights, Sikar is one of the best places to visit for a dream holiday.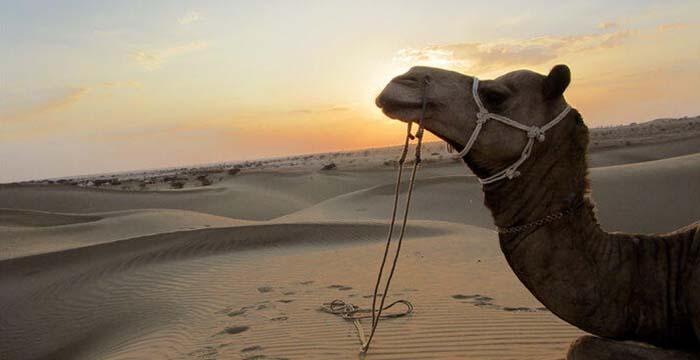 There is an immense list of places to visit in Sikar that all age groups have Book tempo traveler with driver at the best price with Travelvore, also get 10 percent extra discount by booking and charging online 10 days in advance. We have different types of Tempo Travelers varying from 8 seats to 22 seats like luxury and non-luxury at an affordable price.
As Travelvore's small, sedan or SUV vehicle segment is a perfect fit for consumers looking to rent outstation cabs, day rentals and airport transfers, they consider that larger groups are able to rent larger vehicles such as minivans, tempo travelers and buses.
Devgarh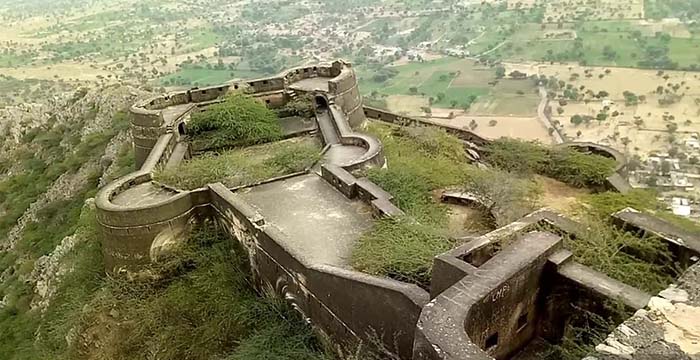 Deogarh or Devgarh is one of the coolest places in Rajasthan, situated at an altitude of about 2100 feet above sea level. One of the most popular attractions is the magnificent Deogarh Mahal situated on the peak of the mountain range of Aravalli. Surrounded by lush forests and serene lakes, Deogarh Mahal portrays the lavish architecture of Rajasthani.
Laxmangarh fort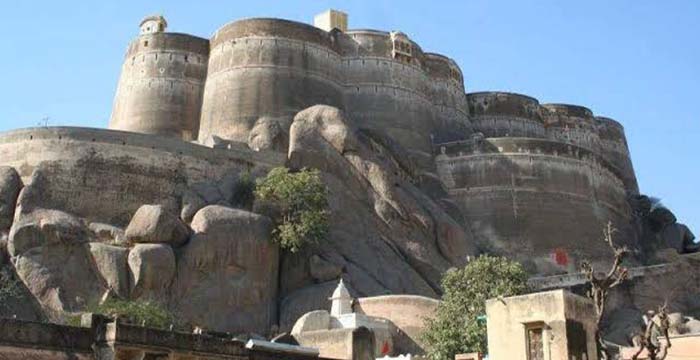 Laxmangarh Fort, built by Laxman Singh, Sikar's former Raja, is an imposing monument proudly standing on a hilltop. This 19th-century masterpiece, located just 30 km from Sikar, is built on scattered pieces of colossal rocks. People come here to see Laxmangarh's interesting vision of the eagle.
Harshnath temple
Harshnath Temple is a popular temple dedicated to the Hindu god Lord Shiva, only 14 km from Sikar. This architectural marvel is said to be built in the 10th century during the reign of Chahamana King named Vigraharaja, embraced by the natural beauty of the Aravalli Hills.
Ganeshwar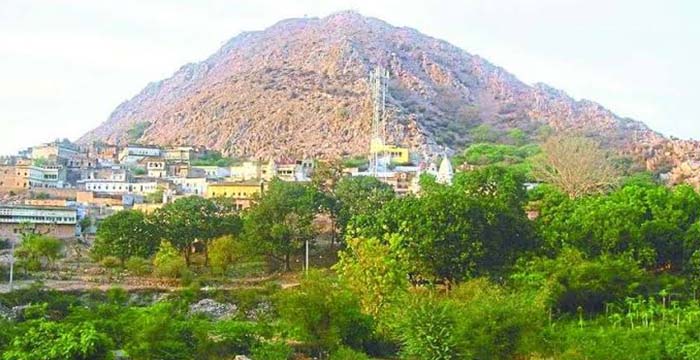 Ganeshwar is one of the best places to visit in Sikar and is a popular picnic location. This prime attraction is a village located near Neem ka Thana's beautiful city. Ganeshwar is also an archaeological site where the biggest crowd puller is the remains of 4,000-year-old civilizations.
Local food of Sikar
Pyaaz Kachori: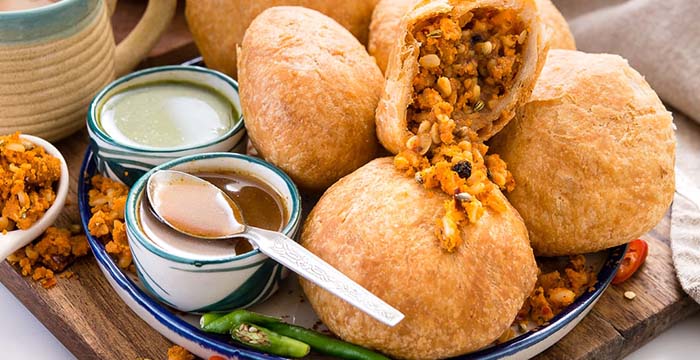 Pyaaz Kachori is something trained in byGujarati and you can't let go of this one. You will not be able to stop consuming it once you try these high-on-calorie-but-even-higher-on-taste kachoris.
Masala chai:
This position should be a must and top of your list if you're a tea-lover. This location is famous for its masala chai and bun-muska, situated opposite Ganpati Plaza.
Jalebi:
people have a lot love for desserts here and jalebis are the most loved thing to relish your taste buds.
Shopping places in Sikar
Kapda bazaar: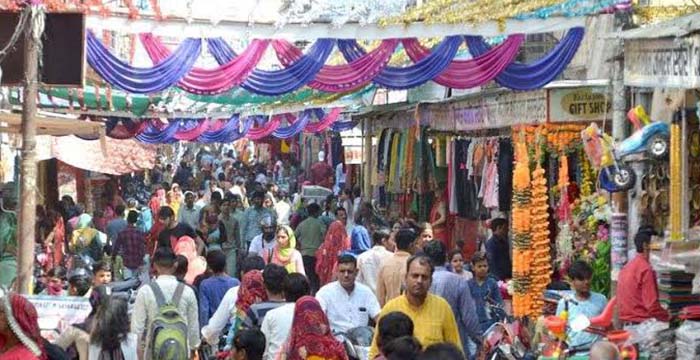 If you want to shop for traditional clothes then you must look out for great designs in the kapda bazaar at affordable prices.
Bada bazaar:
looking out for handicrafts and jewellery then visit bada bazaar and do not forget to eat local chaat from roadside vendors.
Sikar is an amazing destination in Rajasthan, it's one of the best destinations in Rajasthan and a lot of travelers visit every year from all over India. We are specialized in luxury taxis and provide safe, neat & clean taxis at a very reasonable price. Economical and Luxury tempo-travellers on Rent from Delhi to Sikar.
Delhi to Sikar tempo-travellers rental price
Delhi to Sikar tempo-travellers on Rent as on 23-09-23: Please find below the available cabs from Delhi to Sikar, select the best taxi option for you for your travel.
| Car | Price/Km | Car Type | Min km/per day | Route | Min Cost/day | Max Passenger |
| --- | --- | --- | --- | --- | --- | --- |
| 9 Seater Tempo Traveller Hire Gurgaon | 18 | Tempo Traveller | 250 | Delhi to Sikar | 4,500 | 9 |
| 12 Seater Tempo Traveller in Gurgaon | 22 | Tempo Traveller | 250 | Delhi to Sikar | 5,500 | 12 |
| 14 Seater Tempo Traveller in Gurgaon | 23 | Tempo Traveller | 250 | Delhi to Sikar | 5,750 | 14 |
| 16 Seater Tempo Traveller in Gurgaon | 23 | Tempo Traveller | 250 | Delhi to Sikar | 5,750 | 16 |
| 20 Seater Tempo Traveller in Gurgaon | 25 | Tempo Traveller | 250 | Delhi to Sikar | 6,250 | 20 |
| 26 Seater Tempo Traveller in Gurgaon | 30 | Tempo Traveller | 250 | Delhi to Sikar | 7,500 | 25 |
Cab from Delhi to Sikar price
We have our own fleet of luxury cabs, we provide luxury cabs from Delhi to Sikar during all seasons.
For best & safe cabs for Sikar, please call us now on 9811046889 or book online.
We offer Best price for cabs for travelling to Sikar, and provides best cab services in Delhi.
Hire now the best cab for your travel from Delhi to Sikar at best price.
Fascinating Things You Should Know About Sikar
Sikar is one of the most famous city in the states of Rajasthan. As per provisional reports of Census India, population of Sikar in 2011 was 3006214. Average literacy rate in Sikar as per census 2011 is 66.11%. It has an average altitude of 427 meters. Sikar has a sex ratio of 944 females for every 1000 males.
The best places to visit in Sikar are Harshnath Temple, Laxmangarh Fort, Devgarh Fort, Nehru Park, Danta Ramgarh, Khatushyamji Mandir, Ganeshwar.
More About Sikar (Rajasthan)
Rajasthan is one of the best tourist places in India. Jaipur is the capital of Rajasthan and the largest city of Rajasthan is Jaipur. Rajasthan was established on 26-Jan-50. It is covering an area of 342269 square kilometers. The total population of Rajasthan is 7.92 Crores as per the reports of Census India 2011. The sex ratio of Rajasthan is 928 females per 1000 males with the average literacy rate of 66%. The Chief Minister of Rajasthan is Ashok Gehlot. And Kalraj Mishra is serving the state as the Governor.
Rajasthan is among the tourist places with lots of temples & historical places. The best time to visit in Rajasthan is through November to February. During this time, the average temperature ranges between 11 - 27 C.
In the state of Rajasthan, the delicious foods you must try are Daal Bati Churma, Gatte ki Sabzi, Pyazz Kachori, Papad ki Sabzi, Ghevar, Gond ke Laddu, Kesar Murg and Laapsi.
Things You Sholud Know About Sikar (Rajasthan)
| | | |
| --- | --- | --- |
| 1. | Place To Visit In Sikar | Harshnath Temple, Laxmangarh Fort, Devgarh Fort, Nehru Park, Danta Ramgarh, Khatushyamji Mandir, Ganeshwar |
| 2. | Sikar Population | 3006214 |
| 3. | Sikar Sex Ratio | 944 Females Per 1000 Males |
| 4. | Sikar Literacy Rate | 66.11% |
| 5. | Elevation | 427 meters. |
| 6. | State Name | Rajasthan |
| 7. | Rajasthan Capital | Jaipur |
| 8. | Total Area of Rajasthan | 342269 SQ. KM. |
| 9. | Official Language of Rajasthan | hindi |
| 10. | Total Population of Rajasthan | 7.92 Crores (According to the census of 2011) |
| 11. | Current Chief Minister of Rajasthan | Ashok Gehlot |
| 12. | Current Governor of Rajasthan | Kalraj Mishra |
| 13. | Sex Ratio of Rajasthan | 928 females per 1000 males |
| 14. | State Code | RJ |
| 15. | Largest City in Rajasthan | Jaipur |
| 16. | Famous Foods of Rajasthan | Daal Bati Churma, Gatte ki Sabzi, Pyazz Kachori, Papad ki Sabzi, Ghevar, Gond ke Laddu, Kesar Murg and Laapsi |
| 17. | Best Time To Visit in Rajasthan | November to February |
| 18. | Temperature During November to February | 11 - 27 C |