Haridwar, the "Gateway to Heaven," is one of India's oldest living cities and one of India's seven most holy places. It is assumed the Hindu gods have incarnated different avatars in these locations. To Hindus, a Haridwar pilgrimage would free him from the relentless cycle of death and rebirth.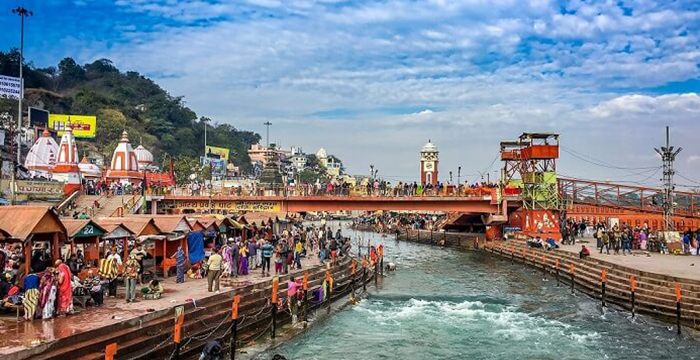 A diverse and vibrant array of sadhus (holy men), commentators (Hindu priests), tourists, guides, and beggars make up the area around the Ganga River. The river comes alive with the beauty of the aarti every evening, when lamps are illuminated, prayers are offered and beautifully decorated diyas are floated.
If you are planning a trip to the holy city then you must book travelers from travelvore and get to enjoy exclusive offers during the festive season as well. Haridwar is approximately 219 kms away. Travelvore offers well qualified drivers and fully maintained cabs as per your requirement. Not only this but the store also offers luxurious travelling experience that you will love to cherish for a long time.
Places to visit in Haridwar
The top attractions of Haridwar are its temples (especially the temple of Mansa Devi, where the wish fulfillment goddess resides), ghats (steps leading down to the river) and the river Ganga. Take a dip to purify the sins.
Ghanta Ghar: Recently, as part of the Haridwar Mural Project, which seeks to investigate unorthodox canvases for public art, the famous Ghanta Ghar at Har ki Pauri ghat has been given a new look.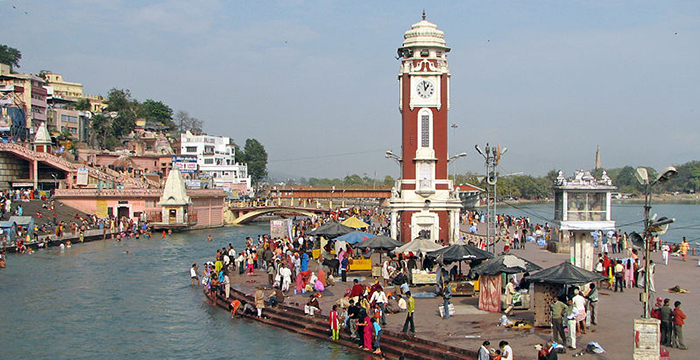 Ganga Aarti: As the sun sets, go to Har ki Pauri ghat at about 6-7 p.m. to see the captivating Ganga Aarti. Depending on the time of year one can witness the mesmerizing fiery torches, coupled with mantras ringing, bells clanking, and excited crowd that fills the surroundings with positive aura.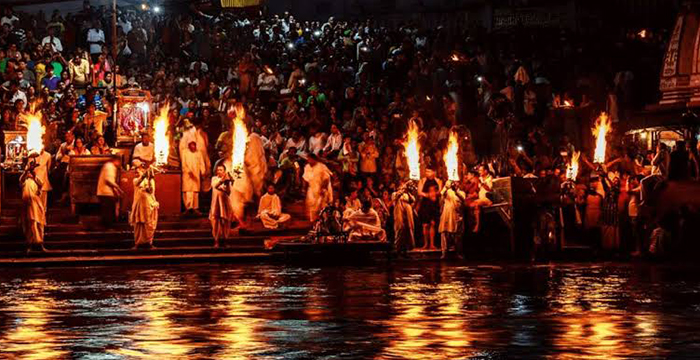 Daksha mahadev temple: Also do not forget to visit the oldest temple known as Daksha mahadev temple where the first wife of lord Shiva jumped in fire and sacrificed her life.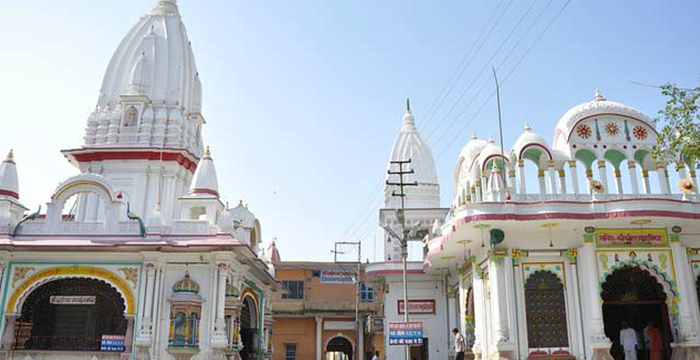 Mansa devi temple: On top of the mountain is the mansa devi temple which can be reached with the help of cable car. The car takes you straight up to the hill and offers a mesmerizing view of the city with rives ganges flowing at the foothills making a roaring sound.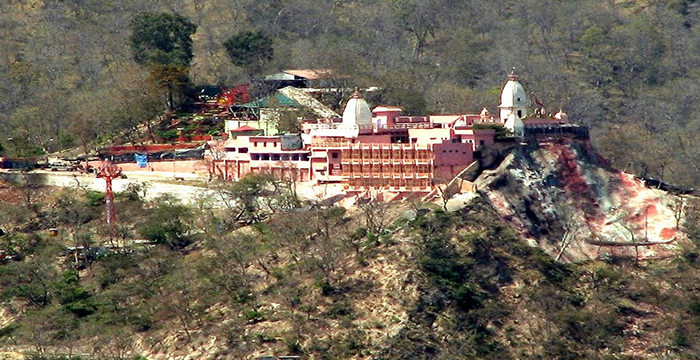 Places to shop in Haridwar
Bada bazaar: If you love to shop for brass items or are looking for ayurvedic medicines then head straight towards the bada bazaar which is known for the brass items and ayurvedic medicines.
Moti bazaar: Planning to buy some inexpensive items then you must pay a visit to the moti bazaar that offers a wide range of products and is also the main market area loved by tourists here.
Delicacies to hog on to in Haridwar
Though Haridwar is a completely vegetarian city there is a wide range of lip smacking food one can try here from some famous places.
Chotiwala located at Subhash Ghat, is famous food joint for its thalis.
Bhagwati's Chhole Bhature is a restaurant one can try on the way to Mansa Devi Temple and offers this iconic dish at an affordable price.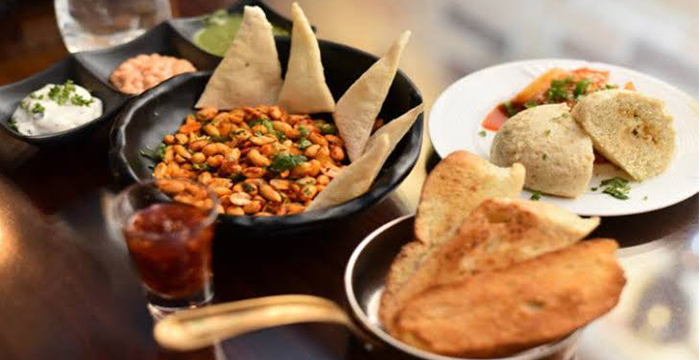 Mohan Ji Puri Wale which is situated at Har Ki Pauri is considered as the heaven for tourists who love to hog on aloo poori and kaashiphal ki subzi
The desserts at Mathura Walo ki Pracheen Dukan always attracts the tourists and offers mouth watering desserts made out of milk and khoya.
Still thinking!! Hurry up and pack your bags and get going to the holy city with your loved ones and travelvore.
Haridwar is an amazing destination in Uttarakhand, it's one of the best destinations in Uttarakhand and a lot of travelers visit every year from all over India. We are specialized in luxury taxis and provide safe, neat & clean taxis at a very reasonable price. Economical and Luxury tempo-travellers on Rent from Delhi to Haridwar.
Delhi to Haridwar tempo-travellers rental price
Delhi to Haridwar tempo-travellers on Rent as on 23-09-23: Please find below the available cabs from Delhi to Haridwar, select the best taxi option for you for your travel.
| Car | Price/Km | Car Type | Min km/per day | Route | Min Cost/day | Max Passenger |
| --- | --- | --- | --- | --- | --- | --- |
| 9 Seater Tempo Traveller Hire Gurgaon | 18 | Tempo Traveller | 250 | Delhi to Haridwar | 4,500 | 9 |
| 12 Seater Tempo Traveller in Gurgaon | 22 | Tempo Traveller | 250 | Delhi to Haridwar | 5,500 | 12 |
| 14 Seater Tempo Traveller in Gurgaon | 23 | Tempo Traveller | 250 | Delhi to Haridwar | 5,750 | 14 |
| 16 Seater Tempo Traveller in Gurgaon | 23 | Tempo Traveller | 250 | Delhi to Haridwar | 5,750 | 16 |
| 20 Seater Tempo Traveller in Gurgaon | 25 | Tempo Traveller | 250 | Delhi to Haridwar | 6,250 | 20 |
| 26 Seater Tempo Traveller in Gurgaon | 30 | Tempo Traveller | 250 | Delhi to Haridwar | 7,500 | 25 |
Cab from Delhi to Haridwar price
We have our own fleet of luxury cabs, we provide luxury cabs from Delhi to Haridwar during all seasons.
For best & safe cabs for Haridwar, please call us now on 9811046889 or book online.
We offer Best price for cabs for travelling to Haridwar, and provides best cab services in Delhi.
Hire now the best cab for your travel from Delhi to Haridwar at best price.
Fascinating Things You Should Know About Haridwar
Haridwar is one of the most famous city in the states of Uttarakhand. As per provisional reports of Census India, population of Haridwar in 2011 was 229000. Average literacy rate in Haridwar as per census 2011 is 78.82%. It has an average altitude of 314 meters. Haridwar has a sex ratio of 880 females for every 1000 males.
The best places to visit in Haridwar are Mansa Devi Temple, Crystal World, Har Ki Pauri, Chandi Devi Temple, Maya Devi Temple, Sapt Rishi Ashram, Bara Bazar, Local Markets, Rajaji National Park, Pawan Dham.
More About Haridwar (Uttarakhand)
Uttarakhand is one of the best tourist places in India. Dehradun is the capital of Uttarakhand and the largest city of Uttarakhand is Dehradun. Uttarakhand was established on 09-Nov-00. It is covering an area of 53483 square kilometers. The total population of Uttarakhand is 1.14 Crores as per the reports of Census India 2011. The sex ratio of Uttarakhand is 963 females per 1000 males with the average literacy rate of 79%. The Chief Minister of Uttarakhand is Pushkar Singh Dhami. And Lt. Gen. Gurmit Singh is serving the state as the Governor.
Uttarakhand is among the tourist places with lots of temples & historical places. The best time to visit in Uttarakhand is through March-June. During this time, the average temperature ranges between 20 - 35 C.
In the state of Uttarakhand, the delicious foods you must try are Jhangora ki Kheer, Til ki Chutney, Aalo Tamatar ka Jhol, Bhatt ki Churdkani, Bhaang ki Chutney and Chainsoo..
Things You Sholud Know About Haridwar (Uttarakhand)
| | | |
| --- | --- | --- |
| 1. | Place To Visit In Haridwar | Mansa Devi Temple, Crystal World, Har Ki Pauri, Chandi Devi Temple, Maya Devi Temple, Sapt Rishi Ashram, Bara Bazar, Local Markets, Rajaji National Park, Pawan Dham |
| 2. | Haridwar Population | 229000 |
| 3. | Haridwar Sex Ratio | 880 Females Per 1000 Males |
| 4. | Haridwar Literacy Rate | 78.82% |
| 5. | Elevation | 314 meters. |
| 6. | State Name | Uttarakhand |
| 7. | Uttarakhand Capital | Dehradun |
| 8. | Total Area of Uttarakhand | 53483 SQ. KM. |
| 9. | Official Language of Uttarakhand | hindi |
| 10. | Total Population of Uttarakhand | 1.14 Crores (According to the census of 2011) |
| 11. | Current Chief Minister of Uttarakhand | Pushkar Singh Dhami |
| 12. | Current Governor of Uttarakhand | Lt. Gen. Gurmit Singh |
| 13. | Sex Ratio of Uttarakhand | 963 females per 1000 males |
| 14. | State Code | UT |
| 15. | Largest City in Uttarakhand | Dehradun |
| 16. | Famous Foods of Uttarakhand | Jhangora ki Kheer, Til ki Chutney, Aalo Tamatar ka Jhol, Bhatt ki Churdkani, Bhaang ki Chutney and Chainsoo. |
| 17. | Best Time To Visit in Uttarakhand | March-June |
| 18. | Temperature During March-June | 20 - 35 C |