Mukteshwar is a famous tourist spot in the Nainital district of Uttarakhand, at an elevation of 2285 meters above sea level. It's 51 km from the city of Nainital. The place is named after a 350-year-old temple dedicated to Lord Shiva, located at the town's highest point.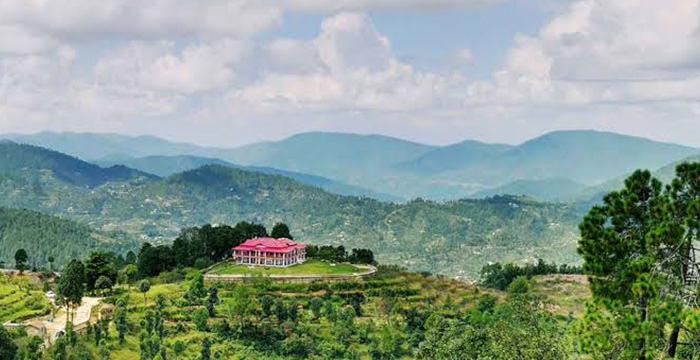 Lord Shiva is believed to have killed a devil here and to have offered him salvation / Mukthi. Mukteshwar offers the beautiful Himalayan range a panoramic view.
If you are looking out for a cab service that will guide you through the trip then you must go ahead and book a traveler with travelvore. The fleet of cabs includes well maintained cabs at pocket friendly prices. Also the store offers professional and verified drivers for complete safety of the client
Places to visit in Mukteshwar
Mukteshwar temple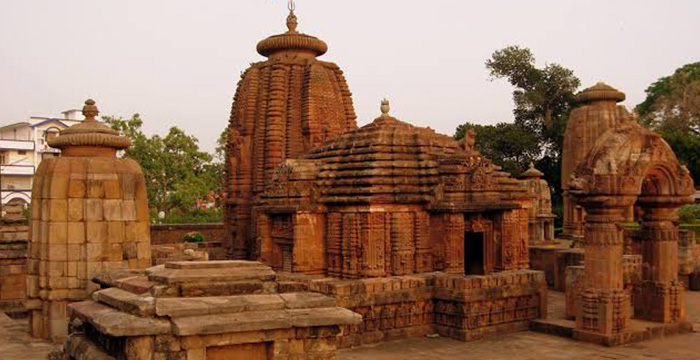 This temple, which is based around this entire town, is one of the 18 most important temples of Shiva. There is no great architecture in the temple-it's simple. Set at a great height, this little temple looks down on the rich green valleys.
Chauli ki jail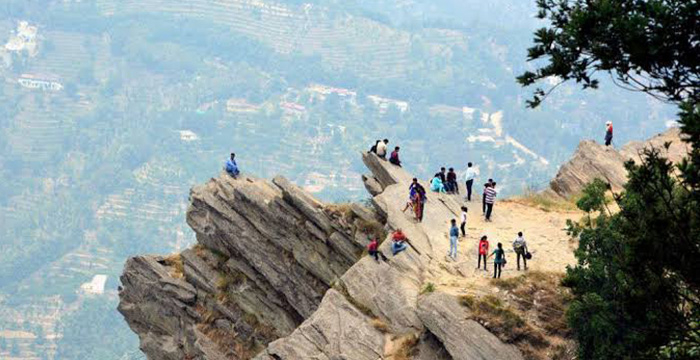 Also known as Chauthi Jali, it is situated at a distance of 250 meters behind the cliff of the Mukteshwar temple. "Chauli" is rock, and "Jali" is rock. Gray rocks spread out into oblivion from the moss-covered green hills. This spot is well renowned for its sunsets and sunrises. Here you can even experience Mountain Climbing and Rappelling.
IVRI
Developed by the Uk, the Indian Veterinary Research Institute is one of the leading advanced research facilities engaged in live-stock research. Inside the school, there is a museum where some of the artifacts, such as the microscope of Nobel Prize winning physicist Robert Koch, are kept.
View of Nanda Devi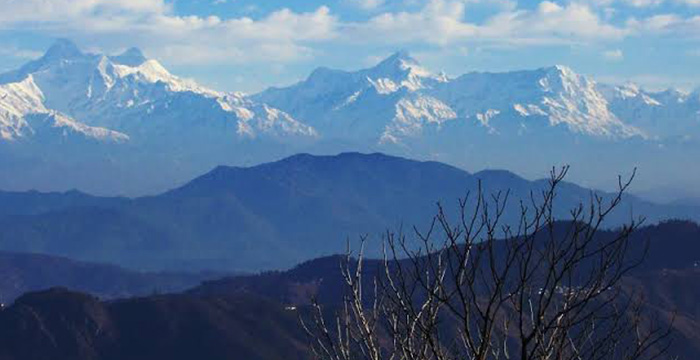 Nanda Devi is India's second-highest mountain top and the world's 23rd overall. It is as high as 7,816 m above sea level. Through Mukteswar, this mountain peak is clearly visible and tourists visiting Mukteswar must have a clear look at this breathtaking beauty.
Look food to hog on to in Mukteshwar
The food options here will revolve around the menus of your hotels, lodges and restaurants, as there are very few restaurants here.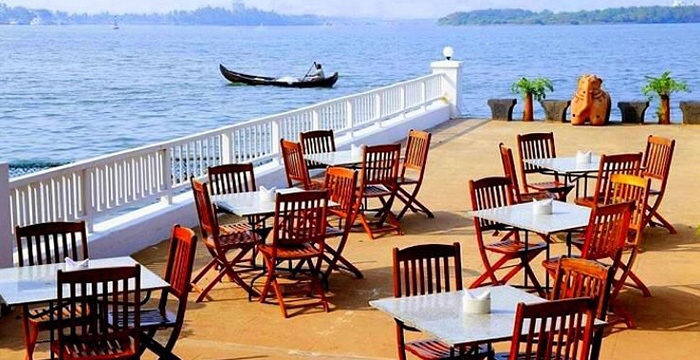 A few places will be offering food in different cuisines, although mostly one will find tasty and new North Indian and Kumaoni cuisines.
Chinese and Continental cuisines are also offered in just a few locations.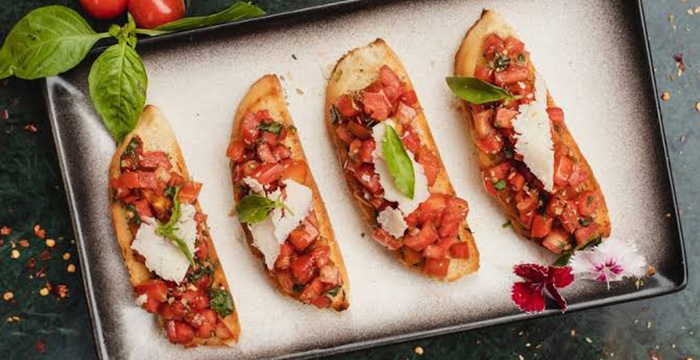 Uttarakhand's popular delicacies include Bhaang Ki Khatai, Kappa (a green curry), Sisunak Saag (a dish made with green leafy vegetables and many local ingredients), Aloo ke Gutke (a Kumauni potato soup), Rus (a meal of many dals) and more.
Markets in Mukteshwar
Bara bazaar: planning to shop for woolens then you must visit bara bazaar as the local vendors offer huge discounts on every purchase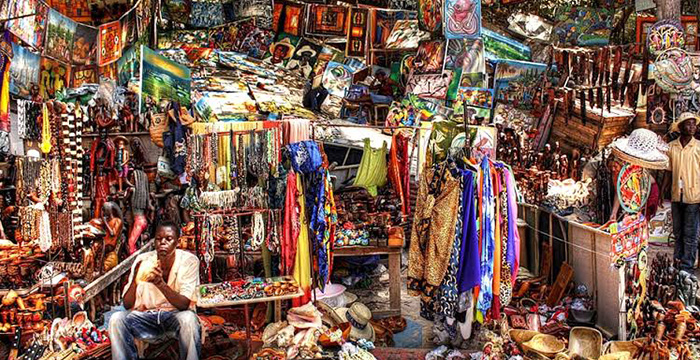 Mukteshwar bazaar: if you love to shop for memorabilias and souveiners then this is the best option to visit and grab your hands on some collectibles.
Mukteshwar is an amazing destination in Uttarakhand, it's one of the best destinations in Uttarakhand and a lot of travelers visit every year from all over India. We are specialized in luxury taxis and provide safe, neat & clean taxis at a very reasonable price. Economical and Luxury tempo-travellers on Rent from Delhi to Mukteshwar.
Delhi to Mukteshwar tempo-travellers rental price
Delhi to Mukteshwar tempo-travellers on Rent as on 23-09-23: Please find below the available cabs from Delhi to Mukteshwar, select the best taxi option for you for your travel.
| Car | Price/Km | Car Type | Min km/per day | Route | Min Cost/day | Max Passenger |
| --- | --- | --- | --- | --- | --- | --- |
| 9 Seater Tempo Traveller Hire Gurgaon | 18 | Tempo Traveller | 250 | Delhi to Mukteshwar | 4,500 | 9 |
| 12 Seater Tempo Traveller in Gurgaon | 22 | Tempo Traveller | 250 | Delhi to Mukteshwar | 5,500 | 12 |
| 14 Seater Tempo Traveller in Gurgaon | 23 | Tempo Traveller | 250 | Delhi to Mukteshwar | 5,750 | 14 |
| 16 Seater Tempo Traveller in Gurgaon | 23 | Tempo Traveller | 250 | Delhi to Mukteshwar | 5,750 | 16 |
| 20 Seater Tempo Traveller in Gurgaon | 25 | Tempo Traveller | 250 | Delhi to Mukteshwar | 6,250 | 20 |
| 26 Seater Tempo Traveller in Gurgaon | 30 | Tempo Traveller | 250 | Delhi to Mukteshwar | 7,500 | 25 |
Cab from Delhi to Mukteshwar price
We have our own fleet of luxury cabs, we provide luxury cabs from Delhi to Mukteshwar during all seasons.
For best & safe cabs for Mukteshwar, please call us now on 9811046889 or book online.
We offer Best price for cabs for travelling to Mukteshwar, and provides best cab services in Delhi.
Hire now the best cab for your travel from Delhi to Mukteshwar at best price.
Fascinating Things You Should Know About Mukteshwar
Mukteshwar is one of the most famous city in the states of Uttarakhand. As per provisional reports of Census India, population of Mukteshwar in 2011 was 812. Average literacy rate in Mukteshwar as per census 2011 is 78.82%. It has an average altitude of 2171 meters. Mukteshwar has a sex ratio of 808 females for every 1000 males.
The best places to visit in Mukteshwar are The beauty of Sitla, Chauli ki Jali, Bhalu Gaad Waterfalls, Mukteshwar Temple, Indian Veterinary Research Institute, Nanda Devi peak, Ramgarh, Nathuakhan.
More About Mukteshwar (Uttarakhand)
Uttarakhand is one of the best tourist places in India. Dehradun is the capital of Uttarakhand and the largest city of Uttarakhand is Dehradun. Uttarakhand was established on 09-Nov-00. It is covering an area of 53483 square kilometers. The total population of Uttarakhand is 1.14 Crores as per the reports of Census India 2011. The sex ratio of Uttarakhand is 963 females per 1000 males with the average literacy rate of 79%. The Chief Minister of Uttarakhand is Pushkar Singh Dhami. And Lt. Gen. Gurmit Singh is serving the state as the Governor.
Uttarakhand is among the tourist places with lots of temples & historical places. The best time to visit in Uttarakhand is through March-June. During this time, the average temperature ranges between 20 - 35 C.
In the state of Uttarakhand, the delicious foods you must try are Jhangora ki Kheer, Til ki Chutney, Aalo Tamatar ka Jhol, Bhatt ki Churdkani, Bhaang ki Chutney and Chainsoo..
Things You Sholud Know About Mukteshwar (Uttarakhand)
| | | |
| --- | --- | --- |
| 1. | Place To Visit In Mukteshwar | The beauty of Sitla, Chauli ki Jali, Bhalu Gaad Waterfalls, Mukteshwar Temple, Indian Veterinary Research Institute, Nanda Devi peak, Ramgarh, Nathuakhan |
| 2. | Mukteshwar Population | 812 |
| 3. | Mukteshwar Sex Ratio | 808 Females Per 1000 Males |
| 4. | Mukteshwar Literacy Rate | 78.82% |
| 5. | Elevation | 2171 meters. |
| 6. | State Name | Uttarakhand |
| 7. | Uttarakhand Capital | Dehradun |
| 8. | Total Area of Uttarakhand | 53483 SQ. KM. |
| 9. | Official Language of Uttarakhand | hindi |
| 10. | Total Population of Uttarakhand | 1.14 Crores (According to the census of 2011) |
| 11. | Current Chief Minister of Uttarakhand | Pushkar Singh Dhami |
| 12. | Current Governor of Uttarakhand | Lt. Gen. Gurmit Singh |
| 13. | Sex Ratio of Uttarakhand | 963 females per 1000 males |
| 14. | State Code | UT |
| 15. | Largest City in Uttarakhand | Dehradun |
| 16. | Famous Foods of Uttarakhand | Jhangora ki Kheer, Til ki Chutney, Aalo Tamatar ka Jhol, Bhatt ki Churdkani, Bhaang ki Chutney and Chainsoo. |
| 17. | Best Time To Visit in Uttarakhand | March-June |
| 18. | Temperature During March-June | 20 - 35 C |