Amristsar is the heart of Punjab and has a lot of places to visit and a lot more things to enjoy. Being a foodies paradise the place is also known for golden temple and indo-pak border. If you are planning to spend some time with your family then a quick short trip to Amritsar will be a great idea.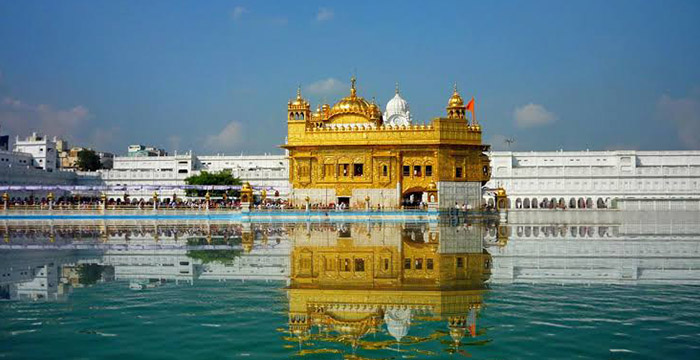 Book your traveler from travelvore and enjoy a comfortable trip with premium comfort. The professional and trained drivers will help you enjoy your trip at affordable prices.
Travelvore is one of the leading company that helps you by providing tempo travelers and cabs according to your budget and requirement. With best drivers and highly well maintained cabs they offer exciting deals that you cannot miss out.
Places to visit in Amritsar
Golden Temple: Start your city tour with the blessings of the Golden Temple, also known as Harimandir Sahib , Darbar Sahib, the most important Sikh shrine.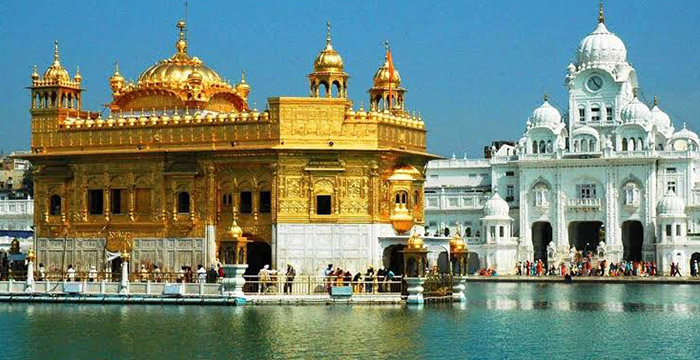 Jallianwala Bagh: Visit Jallianwala Bagh the place informing every Indian of the British General Dyer's cruel and heartless massacre.
Shree Laxmi Narayan Mandir: It is located in the temple complex with a large pond on its perimeter. Maharaja Ranjit Singh Museum and Panorama in Ram Bagh.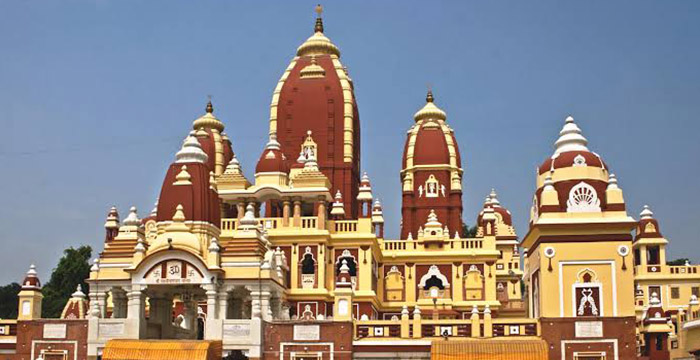 Ram Bagh: The landscaped garden with Maharaja Ranjit Singh's summer palace in the middle. It was later called Ram Bagh by the Maharaja. It has a museum with Mughal era relics and hand-drawn sketches and ruling Sikh portraits.
Indo-Pak Wagah Border: Visit Indo-Pak Wagah Border in the evening to observe the Flag Retreat Ceremony-Wagah, an outpost on the Indo-Pak border 30 Kms from Amritsar where the regular highlight is the "Beating the Retreat" ceremony. In flawless preparation, troops from both nations march through the motions of bringing down their national flags.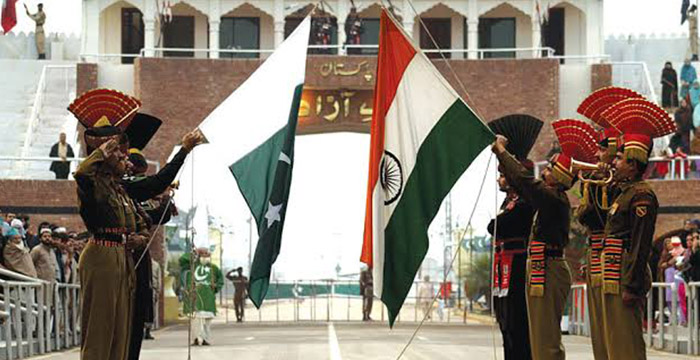 Famous food of Amritsar
Amritsar has a wide variety of cuisines and delicacies to hog on to. Some of the most loved ones are:
Kullad lassi: chilled sweet lassi topped with gulab and malai will make your day.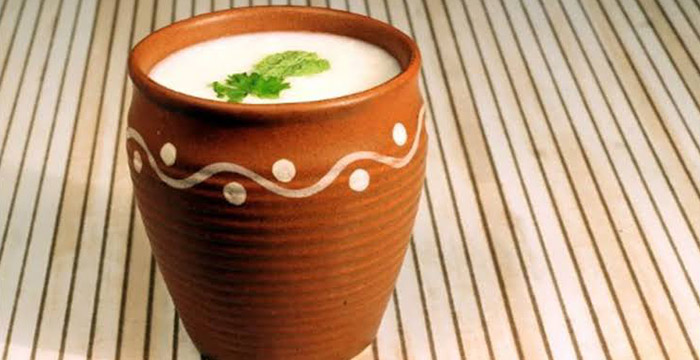 Chur chur naan: the world famous chur chur naan are a must try if you are in Amritsar. A large dollop of butter added on your naan will make your day.
Moong daal ka halwa: though the dessert has no origin in the city but if you are here then you must give it a try from nathu lal halwai and you would love to bring it home packed as love from Amritsar.
Shopping hubs in Amritsar
If you are a shopaholic then you have landed at the right place
MG road: the main market in MG road is a delight for the tourists as you can grab your hands on some phulkari duppattas and cotton suits from here at affordable prices.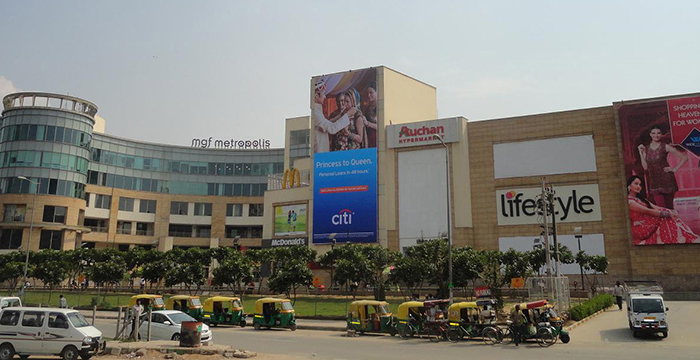 Mall road: want to but memorabilia's or handicrafts then you must visit mall road and grab you hands on some home décor from local vendors across the road.
Amritsar is an amazing destination in Punjab, it's one of the best destinations in Punjab and a lot of travelers visit every year from all over India. We are specialized in luxury taxis and provide safe, neat & clean taxis at a very reasonable price. Economical and Luxury tempo-travellers on Rent from Delhi to Amritsar.
Delhi to Amritsar tempo-travellers rental price
Delhi to Amritsar tempo-travellers on Rent as on 23-09-23: Please find below the available cabs from Delhi to Amritsar, select the best taxi option for you for your travel.
| Car | Price/Km | Car Type | Min km/per day | Route | Min Cost/day | Max Passenger |
| --- | --- | --- | --- | --- | --- | --- |
| 9 Seater Tempo Traveller Hire Gurgaon | 18 | Tempo Traveller | 250 | Delhi to Amritsar | 4,500 | 9 |
| 12 Seater Tempo Traveller in Gurgaon | 22 | Tempo Traveller | 250 | Delhi to Amritsar | 5,500 | 12 |
| 14 Seater Tempo Traveller in Gurgaon | 23 | Tempo Traveller | 250 | Delhi to Amritsar | 5,750 | 14 |
| 16 Seater Tempo Traveller in Gurgaon | 23 | Tempo Traveller | 250 | Delhi to Amritsar | 5,750 | 16 |
| 20 Seater Tempo Traveller in Gurgaon | 25 | Tempo Traveller | 250 | Delhi to Amritsar | 6,250 | 20 |
| 26 Seater Tempo Traveller in Gurgaon | 30 | Tempo Traveller | 250 | Delhi to Amritsar | 7,500 | 25 |
Cab from Delhi to Amritsar price
We have our own fleet of luxury cabs, we provide luxury cabs from Delhi to Amritsar during all seasons.
For best & safe cabs for Amritsar, please call us now on 9811046889 or book online.
We offer Best price for cabs for travelling to Amritsar, and provides best cab services in Delhi.
Hire now the best cab for your travel from Delhi to Amritsar at best price.
Fascinating Things You Should Know About Amritsar
Amritsar is one of the most famous city in the states of Punjab. As per provisional reports of Census India, population of Amritsar in 2011 was 1400311. Average literacy rate in Amritsar as per census 2011 is 75.84%. It has an average altitude of 234 meters. Amritsar has a sex ratio of 889 females for every 1000 males.
The best places to visit in Amritsar are Akal Takht, Wagah Border, Jallianwala Bagh, Gobindgarh Fort, Durgiana Temple, Attari Border Crossing.
More About Amritsar (Punjab)
Punjab is one of the best tourist places in India. Chandigarh is the capital of Punjab and the largest city of Punjab is Ludhiana. Punjab was established on 01-Nov-66. It is covering an area of 50362 square kilometers. The total population of Punjab is 3 Crores as per the reports of Census India 2011. The sex ratio of Punjab is 895 females per 1000 males with the average literacy rate of 76%. The Chief Minister of Punjab is Capt. Amarinder Singh. And Banwarilal Purohit is serving the state as the Governor.
Punjab is among the tourist places with lots of temples & historical places. The best time to visit in Punjab is through October - March. During this time, the average temperature ranges between 0 - 18 C.
In the state of Punjab, the delicious foods you must try are Kulcha at Kesar da Dhaba, Darshan Lal KulcheWaala, and Harbans Lal KulcheWala..
Things You Sholud Know About Amritsar (Punjab)
| | | |
| --- | --- | --- |
| 1. | Place To Visit In Amritsar | Akal Takht, Wagah Border, Jallianwala Bagh, Gobindgarh Fort, Durgiana Temple, Attari Border Crossing |
| 2. | Amritsar Population | 1400311 |
| 3. | Amritsar Sex Ratio | 889 Females Per 1000 Males |
| 4. | Amritsar Literacy Rate | 75.84% |
| 5. | Elevation | 234 meters. |
| 6. | State Name | Punjab |
| 7. | Punjab Capital | Chandigarh |
| 8. | Total Area of Punjab | 50362 SQ. KM. |
| 9. | Official Language of Punjab | punjabi |
| 10. | Total Population of Punjab | 3 Crores (According to the census of 2011) |
| 11. | Current Chief Minister of Punjab | Capt. Amarinder Singh |
| 12. | Current Governor of Punjab | Banwarilal Purohit |
| 13. | Sex Ratio of Punjab | 895 females per 1000 males |
| 14. | State Code | PB |
| 15. | Largest City in Punjab | Ludhiana |
| 16. | Famous Foods of Punjab | Kulcha at Kesar da Dhaba, Darshan Lal KulcheWaala, and Harbans Lal KulcheWala. |
| 17. | Best Time To Visit in Punjab | October - March |
| 18. | Temperature During October - March | 0 - 18 C |