Gwalior is steeped in history and full of magnificent temples and monuments. For visitors interested in its rich heritage, there are plenty of cultural as well as historical places to visit in Gwalior. While the spectacular Gwalior Fort provides a magnificent view of the city, Madhav National Park helps you to get lost in the wild.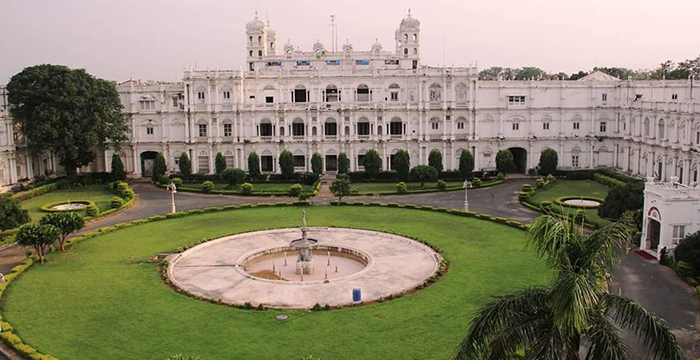 Gwalior, a culturally rich town with all beautiful things, has had a glorious history in the past with influential dynasties controlling the city. Gwalior is definitely worth a visit with all its forts and palaces and parks and museums! Here are some of the best places to visit in Gwalior, Madhya Pradesh, to be intrigued by the historic and cultural heritage of this city.
Affordable prices, premium comfort and professional drivers these are some of the features that you might love to cherish on from our services at travelvore. We have Same Day and Overnight Tour Package with Ac and Non Ac Luxury Tempo Traveler from Delhi.
Gwalior fort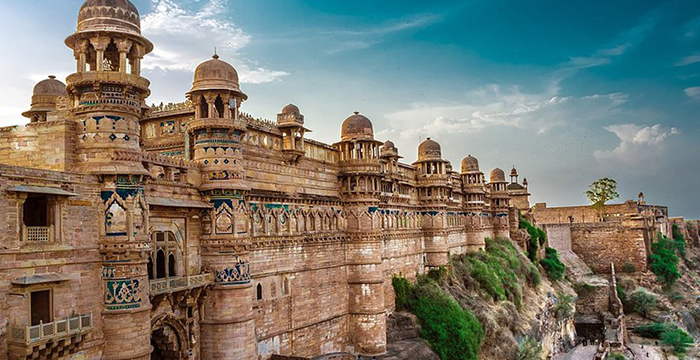 This is the city's star attraction and is great for sightseeing in Gwalior. From every corner of this historic city, the fort is visible.
Jai vilas palace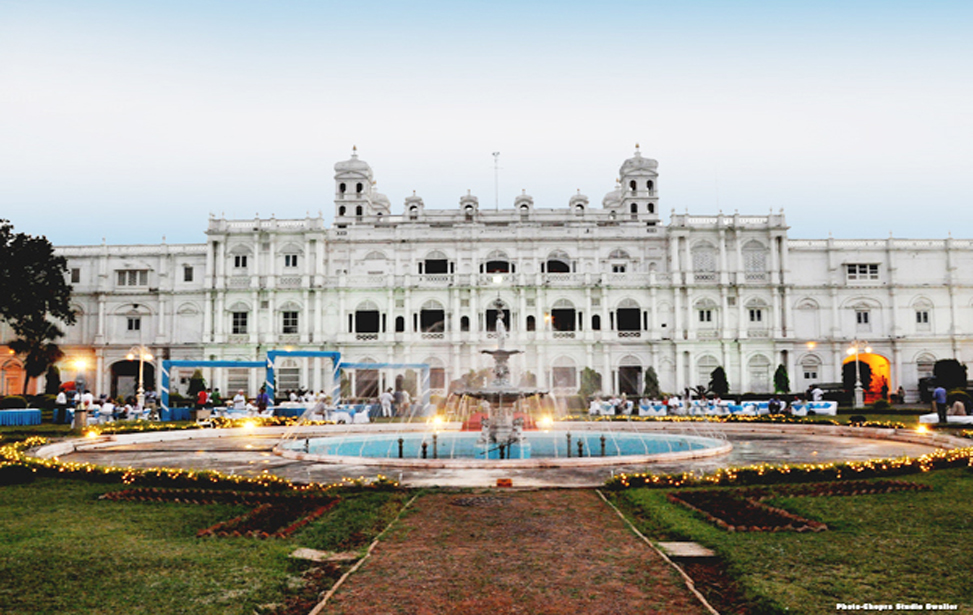 Jai Vilas Palace is one of Gwalior City's most beautiful spots to visit. This grand palace is a symbol of Madhya Pradesh's opulence and culture.
Gujari mahal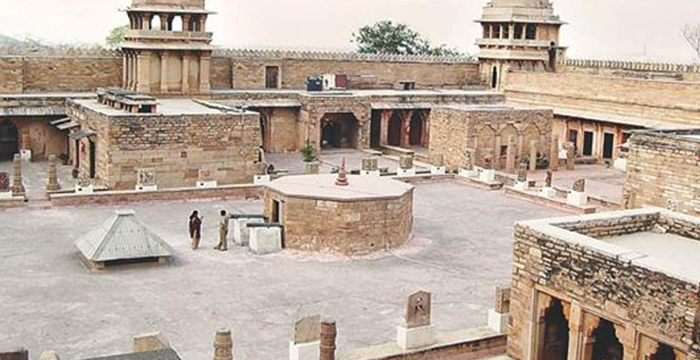 This is for the buffs of literature! Built inside the castle, it huge archeological museum merits a separate description.
Man mandir palace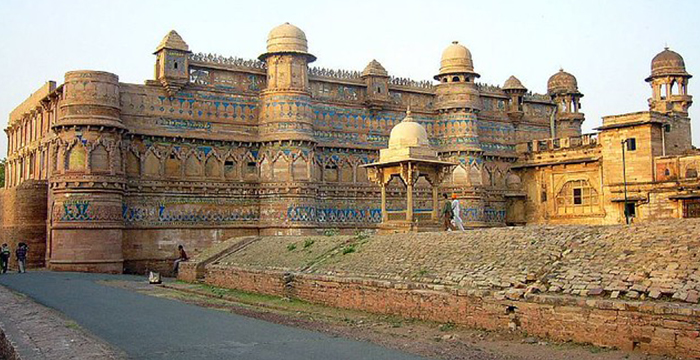 Located inside the fort, Man Singh Tomar built the beautiful Man Mandir Palace between 1486 and 1516.
Gwalior zoo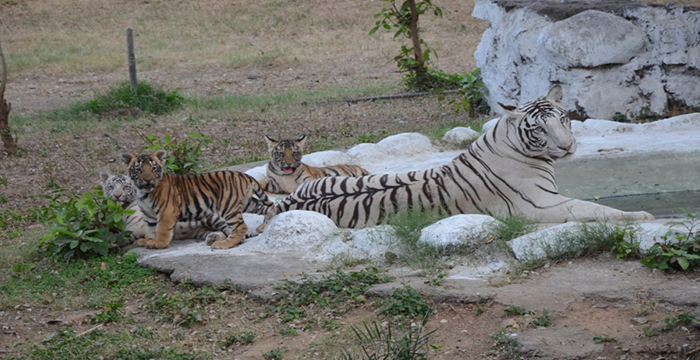 The zoo was also established in 1922 by the Scindia family. Also recognized as the park of Gandhi. This magnificent zoo often houses a variety of rare animals such as sambhars, bison, hyena, spotted deer and a white tiger.
Local food of Gwalior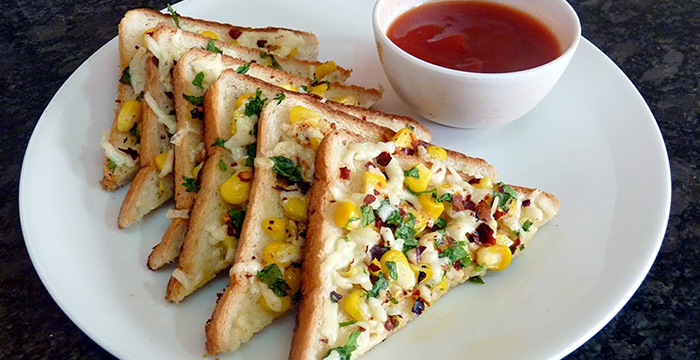 Gwalior's cuisine is rich and colorful, as is its architecture, heritage and culture. Gwalior is renowned for its vegetarian food, and many options can be found here. This area is known for its elaborate kachoris, samosas, poha and bedai breakfast.
Among local Madhya Pradesh cuisine, Dal Bafla, Jalebi, Imarti, Rogan josh and Malpua as well as traditional sweets such as the Morena Gajak.
Apart from the traditional delicacies, a number of fast food joints are also found, quickly becoming a popular part of the platter of the city.
Markets of Gwalior
Gwalior's bazaars are beautiful and antique. In the building where today's bazaars are located, you can find a hallmark of Mughal, Persian, and Hindu architecture. So, even if you don't have to buy anything, you're going to enjoy street roaming and clicking photos for your feed.
Bada bazaar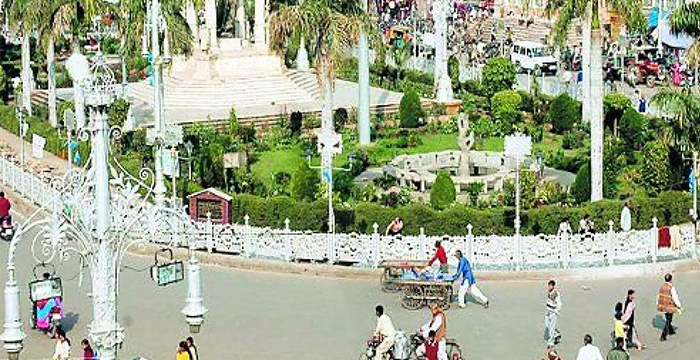 Also known as Maharaj Bada or Jayaaji Chowk, Bada Bazaar is a town square in Gwalior where a number of markets, cafes and banks are to be located.
Sarafa bazaar
Sarafa Bazaar, one of Gwalior's oldest markets, is renowned for jewelry and crafts. And, if you want to buy jewelry for a wedding or an auspicious day, search out the jewelry stores here for sure.
Gwalior is an amazing destination in Madhya Pradesh, it's one of the best destinations in Madhya Pradesh and a lot of travelers visit every year from all over India. We are specialized in luxury taxis and provide safe, neat & clean taxis at a very reasonable price. Economical and Luxury tempo-travellers on Rent from Delhi to Gwalior.
Delhi to Gwalior tempo-travellers rental price
Delhi to Gwalior tempo-travellers on Rent as on 23-09-23: Please find below the available cabs from Delhi to Gwalior, select the best taxi option for you for your travel.
| Car | Price/Km | Car Type | Min km/per day | Route | Min Cost/day | Max Passenger |
| --- | --- | --- | --- | --- | --- | --- |
| 9 Seater Tempo Traveller Hire Gurgaon | 18 | Tempo Traveller | 250 | Delhi to Gwalior | 4,500 | 9 |
| 12 Seater Tempo Traveller in Gurgaon | 22 | Tempo Traveller | 250 | Delhi to Gwalior | 5,500 | 12 |
| 14 Seater Tempo Traveller in Gurgaon | 23 | Tempo Traveller | 250 | Delhi to Gwalior | 5,750 | 14 |
| 16 Seater Tempo Traveller in Gurgaon | 23 | Tempo Traveller | 250 | Delhi to Gwalior | 5,750 | 16 |
| 20 Seater Tempo Traveller in Gurgaon | 25 | Tempo Traveller | 250 | Delhi to Gwalior | 6,250 | 20 |
| 26 Seater Tempo Traveller in Gurgaon | 30 | Tempo Traveller | 250 | Delhi to Gwalior | 7,500 | 25 |
Cab from Delhi to Gwalior price
We have our own fleet of luxury cabs, we provide luxury cabs from Delhi to Gwalior during all seasons.
For best & safe cabs for Gwalior, please call us now on 9811046889 or book online.
We offer Best price for cabs for travelling to Gwalior, and provides best cab services in Delhi.
Hire now the best cab for your travel from Delhi to Gwalior at best price.
Fascinating Things You Should Know About Gwalior
Gwalior is one of the most famous city in the states of Madhya Pradesh. As per provisional reports of Census India, population of Gwalior in 2011 was 2032036. Average literacy rate in Gwalior as per census 2011 is 69.32%. It has an average altitude of 197 meters. Gwalior has a sex ratio of 864 females for every 1000 males.
The best places to visit in Gwalior are Gwalior Fort, Saas Bahu Temple, Jai Vilas Palace, Gopachal Parvat, Padavali and Bateshwar, Gujari Mahal.
More About Gwalior (Madhya Pradesh)
Madhya Pradesh is one of the best tourist places in India. Bhopal is the capital of Madhya Pradesh and the largest city of Madhya Pradesh is Indore. Madhya Pradesh was established on 26-Jan-50. It is covering an area of 308252 square kilometers. The total population of Madhya Pradesh is 8.45 Crores as per the reports of Census India 2011. The sex ratio of Madhya Pradesh is 931 females per 1000 males with the average literacy rate of 69%. The Chief Minister of Madhya Pradesh is Shivraj Singh Chouhan. And Mangubhai Chhaganbhai Patel is serving the state as the Governor.
Madhya Pradesh is among the tourist places with lots of temples & historical places. The best time to visit in Madhya Pradesh is through October - March. During this time, the average temperature ranges between 15 - 29 C.
In the state of Madhya Pradesh, the delicious foods you must try are Poha Jalebi, Dal Bafla, Bhuttey Ke Kees, Bhopali Gosht Korma, Rogan Josh, Biryani Pilaf, Seekh Kebabs, Chakki Ki Shaak.
Things You Sholud Know About Gwalior (Madhya Pradesh)
| | | |
| --- | --- | --- |
| 1. | Place To Visit In Gwalior | Gwalior Fort, Saas Bahu Temple, Jai Vilas Palace, Gopachal Parvat, Padavali and Bateshwar, Gujari Mahal |
| 2. | Gwalior Population | 2032036 |
| 3. | Gwalior Sex Ratio | 864 Females Per 1000 Males |
| 4. | Gwalior Literacy Rate | 69.32% |
| 5. | Elevation | 197 meters. |
| 6. | State Name | Madhya Pradesh |
| 7. | Madhya Pradesh Capital | Bhopal |
| 8. | Total Area of Madhya Pradesh | 308252 SQ. KM. |
| 9. | Official Language of Madhya Pradesh | hindi |
| 10. | Total Population of Madhya Pradesh | 8.45 Crores (According to the census of 2011) |
| 11. | Current Chief Minister of Madhya Pradesh | Shivraj Singh Chouhan |
| 12. | Current Governor of Madhya Pradesh | Mangubhai Chhaganbhai Patel |
| 13. | Sex Ratio of Madhya Pradesh | 931 females per 1000 males |
| 14. | State Code | MP |
| 15. | Largest City in Madhya Pradesh | Indore |
| 16. | Famous Foods of Madhya Pradesh | Poha Jalebi, Dal Bafla, Bhuttey Ke Kees, Bhopali Gosht Korma, Rogan Josh, Biryani Pilaf, Seekh Kebabs, Chakki Ki Shaak |
| 17. | Best Time To Visit in Madhya Pradesh | October - March |
| 18. | Temperature During October - March | 15 - 29 C |