Badrinath's prominent city is one of India's four influential Char Dham pilgrimage sites as well as the Chota Char Dham. It is located on the banks of the Alaknanda River at an average height of 3,300 meters above sea level or 10,827 feet. This holy city is named after the preserver, Lord Vishnu, devoted to the Badrinath temple. Most Hindu devotees are fascinated by this sacred shrine's charm.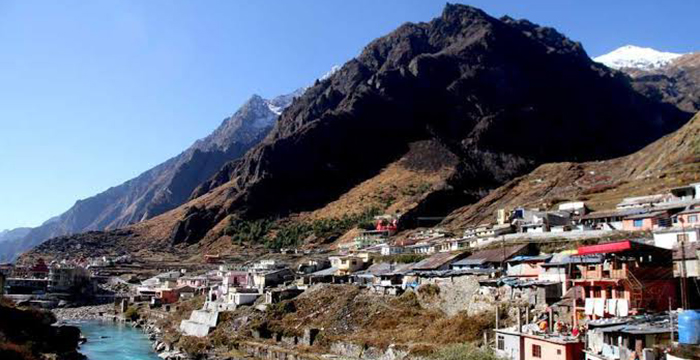 Planning to enjoy your holidays in the snow clad mountains then you must book a cab with travelvore and get set to have a gala time. The store offers exciting offers and cabs at affordable prices. Not only this but they are known for the world class travel experience with professional drivers and well maintained cabs.
Places to visit in Badrinath
The Badrinath temple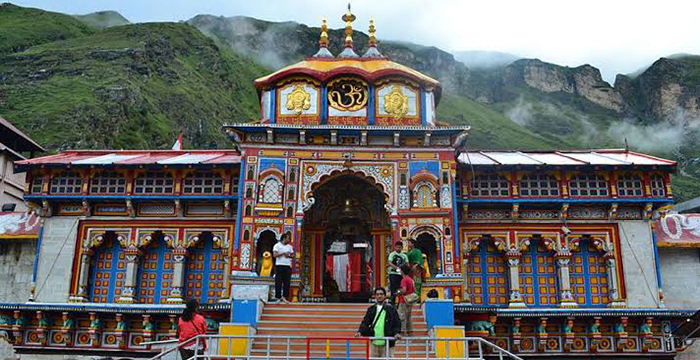 It is located on 3133 m, is a black 15 m building that cites a date back to the Vedic Ages. The temple is devoted to Vishnu, idolatrous as Badrinath, and a Hindu sanctuary. The temple is situated on the banks of the Alaknanda River in Garhwal hill in the district of Chamoli. It is one of India's most visited pilgrimage centres. Vishnu's black stone carving in the shape of Badrinarayan is the image of the ruling god revered in the temple. Most Hindus view the image as Vishnu's self-manifestation.
Nilkantha or Neelakant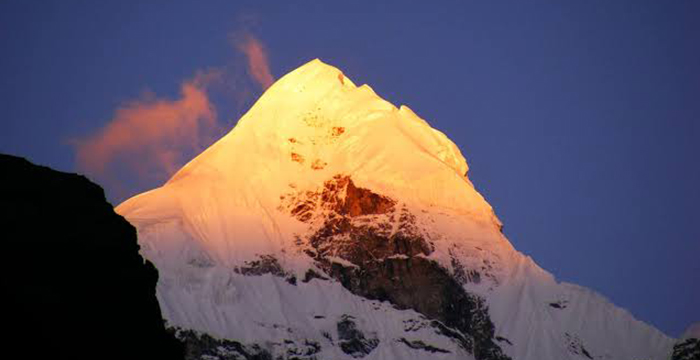 It is smaller than the highest peaks of the area in the Uttarakhand district of the Indian state of Uttarakhand. Although it looms significantly over the Alaknanda River Valley and rises 3,474 meters above Badrinath's Hindu pilgrimage site, just 9 km east. Frank Smythe described the peak as "second in Himalayan beauty only to Siniolchu."
Bheem Pul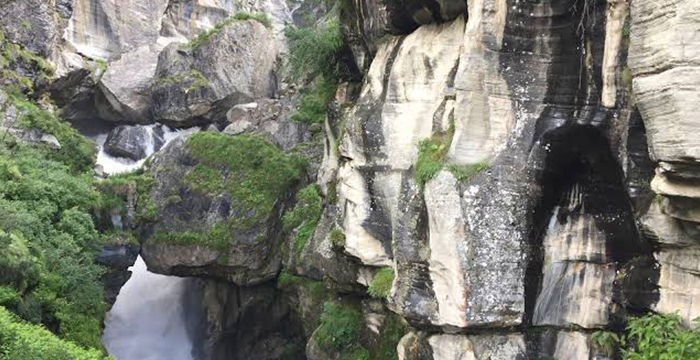 It is a natural stone bridge on the Saraswati River that Bheem, one of the Pandav brothers, is thought to have found when they walked by. Others claim a stone Bheem threw the bridge between the mountains to build a river crossing road. Nonetheless, it is a beautiful sight to see the magnificent natural bridge and the powerful Saraswati River gushing through it.
Vyas Gufa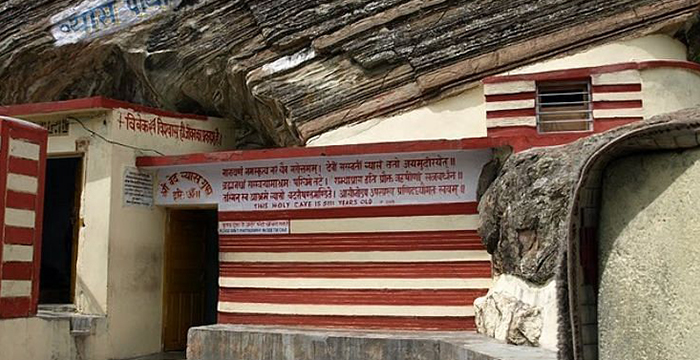 Vyas Gufa is a sacred site where, with the support of Lord Ganesha, Maharishi Vyas reported Mahabharata. Maharishi Vyas also wrote many other Puranas, Sutras, and Veda in this room. The roof that fits a script's pages is a unique feature of the cave.
Food to enjoy in bardinath
Thenchwani
A mountain radish root and mountain potato that is crushed along with some ginger and garlic is the main ingredient in this dish. Some spicy and delicious spices that illuminate the meal are supplemented by these ingredients.
Chaunsu
Prepared with black lentils, this is an extremely tasty and protein-rich gravy where this pulse is roasted for the first time until it gives off an enticing scent before grinding to a powder's consistency. It is served in the shape of a curry afterwards.
Phaana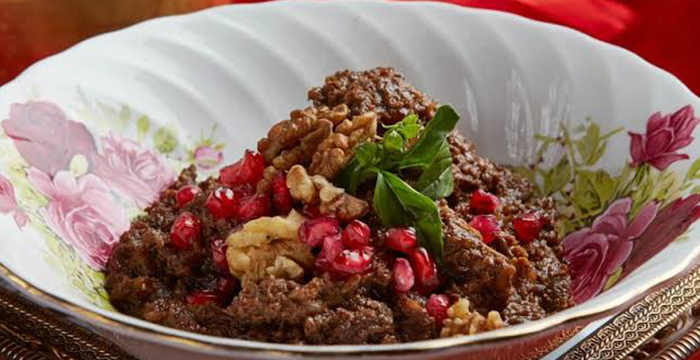 This is a different preparation of Garhwali produced from lentils such as Gahat or Kulath. First of all, it dal is left for 8 hours to soak before grinding into a thick batter. Not only is the flour used as sauce, but it is also used by people to create and prepare tiny pancakes.
Where to shop in Badrinath
Local market
Badrinath shopping is distinguished by a number of shops selling beverages and other tiny souvenirs to take home from Badrinath. Such souvenirs include' Salgram Silas' or Lord Vishnu's holy stone, which is considered to be the presiding deity of this temple area. A number of shops offer woolen pieces in addition to this, which are the niche retail products of almost any hill station.
Badrinath is an amazing destination in Uttarakhand, it's one of the best destinations in Uttarakhand and a lot of travelers visit every year from all over India. We are specialized in luxury taxis and provide safe, neat & clean taxis at a very reasonable price. Economical and Luxury tempo-travellers on Rent from Delhi to Badrinath.
Delhi to Badrinath tempo-travellers rental price
Delhi to Badrinath tempo-travellers on Rent as on 04-12-23: Please find below the available cabs from Delhi to Badrinath, select the best taxi option for you for your travel.
| Car | Price/Km | Car Type | Min km/per day | Route | Min Cost/day | Max Passenger |
| --- | --- | --- | --- | --- | --- | --- |
| 9 Seater Tempo Traveller Hire Gurgaon | 18 | Tempo Traveller | 250 | Delhi to Badrinath | 4,500 | 9 |
| 12 Seater Tempo Traveller in Gurgaon | 22 | Tempo Traveller | 250 | Delhi to Badrinath | 5,500 | 12 |
| 14 Seater Tempo Traveller in Gurgaon | 23 | Tempo Traveller | 250 | Delhi to Badrinath | 5,750 | 14 |
| 16 Seater Tempo Traveller in Gurgaon | 23 | Tempo Traveller | 250 | Delhi to Badrinath | 5,750 | 16 |
| 20 Seater Tempo Traveller in Gurgaon | 25 | Tempo Traveller | 250 | Delhi to Badrinath | 6,250 | 20 |
| 26 Seater Tempo Traveller in Gurgaon | 30 | Tempo Traveller | 250 | Delhi to Badrinath | 7,500 | 25 |
Cab from Delhi to Badrinath price
We have our own fleet of luxury cabs, we provide luxury cabs from Delhi to Badrinath during all seasons.
For best & safe cabs for Badrinath, please call us now on 9811046889 or book online.
We offer Best price for cabs for travelling to Badrinath, and provides best cab services in Delhi.
Hire now the best cab for your travel from Delhi to Badrinath at best price.
Fascinating Things You Should Know About Badrinath
Badrinath is one of the most famous city in the states of Uttarakhand. As per provisional reports of Census India, population of Badrinath in 2011 was 2438. Average literacy rate in Badrinath as per census 2011 is 78.82%. It has an average altitude of 3300 meters. Badrinath has a sex ratio of 187 females for every 1000 males.
The best places to visit in Badrinath are Gorson Bugyal, Niti Valley, Timmersain Mahadev, Vasudhara Falls, Alkapuri Glacier, Satopanth Trek, Pandukeshwar, Govindghat .
More About Badrinath (Uttarakhand)
Uttarakhand is one of the best tourist places in India. Dehradun is the capital of Uttarakhand and the largest city of Uttarakhand is Dehradun. Uttarakhand was established on 09-Nov-00. It is covering an area of 53483 square kilometers. The total population of Uttarakhand is 1.14 Crores as per the reports of Census India 2011. The sex ratio of Uttarakhand is 963 females per 1000 males with the average literacy rate of 79%. The Chief Minister of Uttarakhand is Pushkar Singh Dhami. And Lt. Gen. Gurmit Singh is serving the state as the Governor.
Uttarakhand is among the tourist places with lots of temples & historical places. The best time to visit in Uttarakhand is through March-June. During this time, the average temperature ranges between 20 - 35 C.
In the state of Uttarakhand, the delicious foods you must try are Jhangora ki Kheer, Til ki Chutney, Aalo Tamatar ka Jhol, Bhatt ki Churdkani, Bhaang ki Chutney and Chainsoo..
Things You Sholud Know About Badrinath (Uttarakhand)
| | | |
| --- | --- | --- |
| 1. | Place To Visit In Badrinath | Gorson Bugyal, Niti Valley, Timmersain Mahadev, Vasudhara Falls, Alkapuri Glacier, Satopanth Trek, Pandukeshwar, Govindghat |
| 2. | Badrinath Population | 2438 |
| 3. | Badrinath Sex Ratio | 187 Females Per 1000 Males |
| 4. | Badrinath Literacy Rate | 78.82% |
| 5. | Elevation | 3300 meters. |
| 6. | State Name | Uttarakhand |
| 7. | Uttarakhand Capital | Dehradun |
| 8. | Total Area of Uttarakhand | 53483 SQ. KM. |
| 9. | Official Language of Uttarakhand | hindi |
| 10. | Total Population of Uttarakhand | 1.14 Crores (According to the census of 2011) |
| 11. | Current Chief Minister of Uttarakhand | Pushkar Singh Dhami |
| 12. | Current Governor of Uttarakhand | Lt. Gen. Gurmit Singh |
| 13. | Sex Ratio of Uttarakhand | 963 females per 1000 males |
| 14. | State Code | UT |
| 15. | Largest City in Uttarakhand | Dehradun |
| 16. | Famous Foods of Uttarakhand | Jhangora ki Kheer, Til ki Chutney, Aalo Tamatar ka Jhol, Bhatt ki Churdkani, Bhaang ki Chutney and Chainsoo. |
| 17. | Best Time To Visit in Uttarakhand | March-June |
| 18. | Temperature During March-June | 20 - 35 C |