Ranikhet is one of India's best tourist destinations, having a huge year-round footfall. The site's stunning elegance captures the traveler's spirit. It was possible to experience the beauty of nature at its best.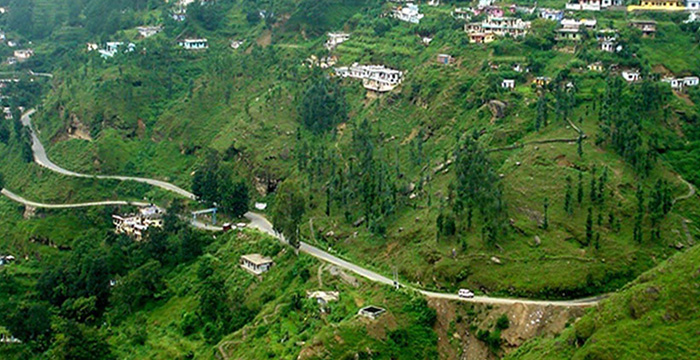 Set at an elevation of 1829 m, the site offers amazing views of the Himalayan mountain peaks surrounding and snow-clad.
Birds ' chirping also contributes to the site's charm. Due to pleasant surroundings and tranquility, the travel destination is also popular among honeymooners.
Major attractions in Ranikhet
Chaubhatia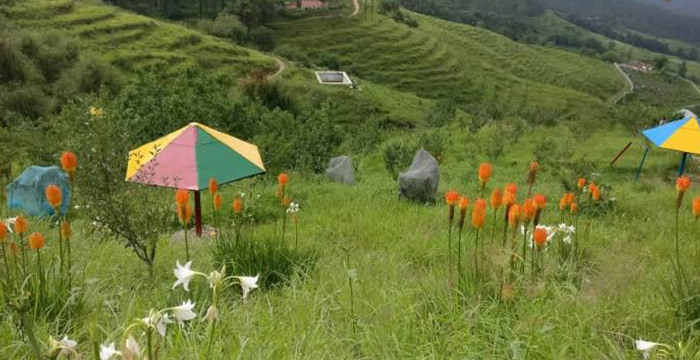 Botanical gardens and the State Fruit Research Institute are a must-see at a distance of 10 km. The destination also provides beautiful views of mountain peaks including Trishul, Nanda Devi, Nilkanth, etc.
Uppat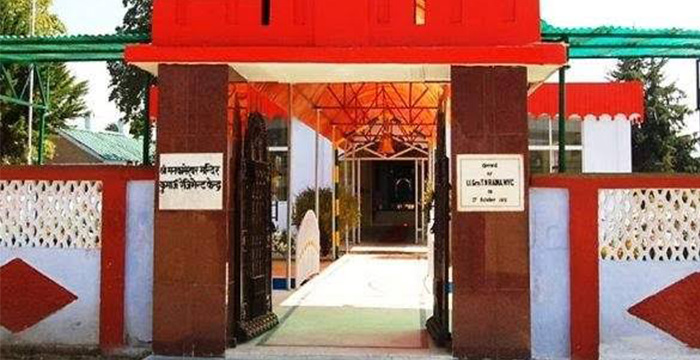 A9-hole golf course is situated at a distance of 6 km. Here you can play with or enjoy the game with professionals.
Jhula devi temple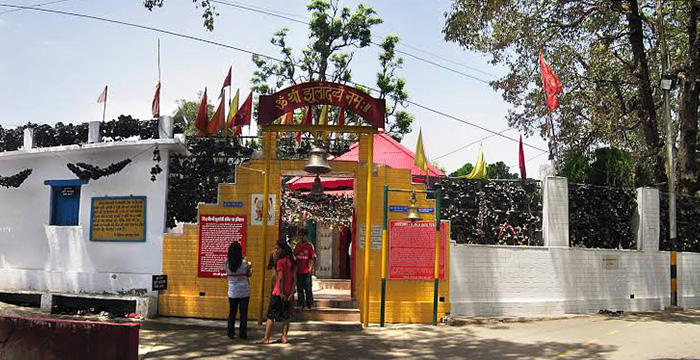 This is one of Ranikhet's most famous temples. In the temple one could find countless bells attached by devotees to satisfy their wishes.
kalika
A temple is devoted to Goddess Kali, located near Uppat. Visitors can appreciate beautiful views of the surrounding area as well.
Bhalu dam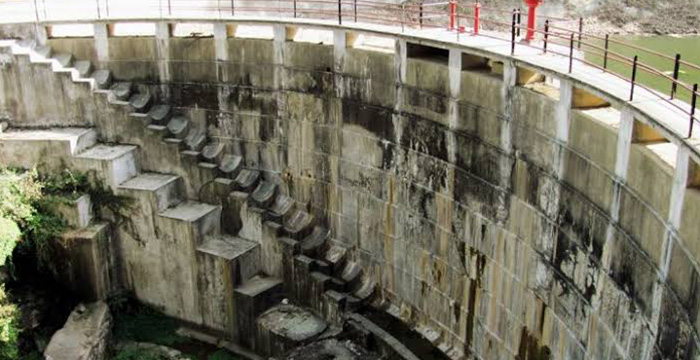 A man-made lake is situated at a distance of 3 km from Chaubatia. The lake is the dam reservoir founded on the river Kosi. The dam supplies electricity, like Ranikhet, to nearby regions.
Local food of Ranikhet
Phaanu
This one is a complicated recipe because in Uttarakhand it takes more work than other dishes. Phanoo is effectively a preparation made by mixing numerous lentils soaked overnight in water. Essentially, it is a soupy dish that is best suited to steaming white rice.
Baadi
Phaanu is accompanied by Baadi, made from Buck wheat flour (Mandua flour). It's a simple dish, but it's got a very good taste. It is a popular food item in the Garhwal area due to its quick preparation and nutrient value.
Chainsoo
Chainsoo, a popular Garhwal dish is made of Urad or Kali Dal which is thought to contain a lot of protein. Although it is sometimes said that Chainsoo is difficult to digest but it is worth trying.
Local markets one must visit in Ranikhet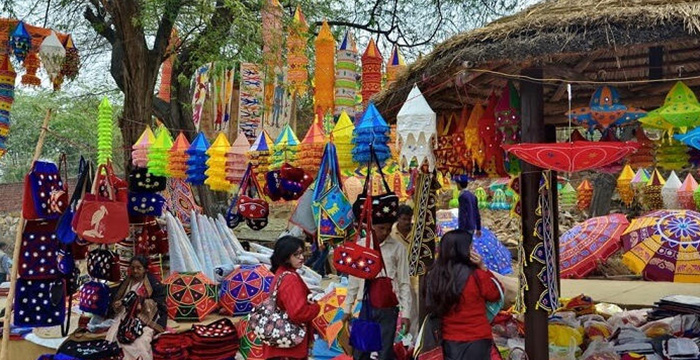 A travel to Sadar Bazaar is incomplete without shopping. Located close to Ranikhet's Zaroori Bazaar, the Sadar Bazaar is highly crowded throughout the day by locals and tourists. The market claims being the one-stop shop for produce and everyday household goods, and everything from fresh fruits to packaged products can be found right here.
If you are a shopaholic who loves to bargain then you must visit the zaroori bazaar of Ranikhet that has a wide range of products to offer at throw away prices.
Ranikhet is an amazing destination in Uttarakhand, it's one of the best destinations in Uttarakhand and a lot of travelers visit every year from all over India. We are specialized in luxury taxis and provide safe, neat & clean taxis at a very reasonable price. Economical and Luxury tempo-travellers on Rent from Delhi to Ranikhet.
Delhi to Ranikhet tempo-travellers rental price
Delhi to Ranikhet tempo-travellers on Rent as on 23-09-23: Please find below the available cabs from Delhi to Ranikhet, select the best taxi option for you for your travel.
| Car | Price/Km | Car Type | Min km/per day | Route | Min Cost/day | Max Passenger |
| --- | --- | --- | --- | --- | --- | --- |
| 9 Seater Tempo Traveller Hire Gurgaon | 18 | Tempo Traveller | 250 | Delhi to Ranikhet | 4,500 | 9 |
| 12 Seater Tempo Traveller in Gurgaon | 22 | Tempo Traveller | 250 | Delhi to Ranikhet | 5,500 | 12 |
| 14 Seater Tempo Traveller in Gurgaon | 23 | Tempo Traveller | 250 | Delhi to Ranikhet | 5,750 | 14 |
| 16 Seater Tempo Traveller in Gurgaon | 23 | Tempo Traveller | 250 | Delhi to Ranikhet | 5,750 | 16 |
| 20 Seater Tempo Traveller in Gurgaon | 25 | Tempo Traveller | 250 | Delhi to Ranikhet | 6,250 | 20 |
| 26 Seater Tempo Traveller in Gurgaon | 30 | Tempo Traveller | 250 | Delhi to Ranikhet | 7,500 | 25 |
Cab from Delhi to Ranikhet price
We have our own fleet of luxury cabs, we provide luxury cabs from Delhi to Ranikhet during all seasons.
For best & safe cabs for Ranikhet, please call us now on 9811046889 or book online.
We offer Best price for cabs for travelling to Ranikhet, and provides best cab services in Delhi.
Hire now the best cab for your travel from Delhi to Ranikhet at best price.
Fascinating Things You Should Know About Ranikhet
Ranikhet is one of the most famous city in the states of Uttarakhand. As per provisional reports of Census India, population of Ranikhet in 2011 was 19049. Average literacy rate in Ranikhet as per census 2011 is 78.82%. It has an average altitude of 1869 meters. Ranikhet has a sex ratio of 1121 females for every 1000 males.
The best places to visit in Ranikhet are Majkhali, Ram Mandir, Bhalu Dam, Haidakhan Babaji Temple, Golf Ground Ranikhet, The Jhoola Devi Temple, Binsar Mahadev Temple, Sunset Points.
More About Ranikhet (Uttarakhand)
Uttarakhand is one of the best tourist places in India. Dehradun is the capital of Uttarakhand and the largest city of Uttarakhand is Dehradun. Uttarakhand was established on 09-Nov-00. It is covering an area of 53483 square kilometers. The total population of Uttarakhand is 1.14 Crores as per the reports of Census India 2011. The sex ratio of Uttarakhand is 963 females per 1000 males with the average literacy rate of 79%. The Chief Minister of Uttarakhand is Pushkar Singh Dhami. And Lt. Gen. Gurmit Singh is serving the state as the Governor.
Uttarakhand is among the tourist places with lots of temples & historical places. The best time to visit in Uttarakhand is through March-June. During this time, the average temperature ranges between 20 - 35 C.
In the state of Uttarakhand, the delicious foods you must try are Jhangora ki Kheer, Til ki Chutney, Aalo Tamatar ka Jhol, Bhatt ki Churdkani, Bhaang ki Chutney and Chainsoo..
Things You Sholud Know About Ranikhet (Uttarakhand)
| | | |
| --- | --- | --- |
| 1. | Place To Visit In Ranikhet | Majkhali, Ram Mandir, Bhalu Dam, Haidakhan Babaji Temple, Golf Ground Ranikhet, The Jhoola Devi Temple, Binsar Mahadev Temple, Sunset Points |
| 2. | Ranikhet Population | 19049 |
| 3. | Ranikhet Sex Ratio | 1121 Females Per 1000 Males |
| 4. | Ranikhet Literacy Rate | 78.82% |
| 5. | Elevation | 1869 meters. |
| 6. | State Name | Uttarakhand |
| 7. | Uttarakhand Capital | Dehradun |
| 8. | Total Area of Uttarakhand | 53483 SQ. KM. |
| 9. | Official Language of Uttarakhand | hindi |
| 10. | Total Population of Uttarakhand | 1.14 Crores (According to the census of 2011) |
| 11. | Current Chief Minister of Uttarakhand | Pushkar Singh Dhami |
| 12. | Current Governor of Uttarakhand | Lt. Gen. Gurmit Singh |
| 13. | Sex Ratio of Uttarakhand | 963 females per 1000 males |
| 14. | State Code | UT |
| 15. | Largest City in Uttarakhand | Dehradun |
| 16. | Famous Foods of Uttarakhand | Jhangora ki Kheer, Til ki Chutney, Aalo Tamatar ka Jhol, Bhatt ki Churdkani, Bhaang ki Chutney and Chainsoo. |
| 17. | Best Time To Visit in Uttarakhand | March-June |
| 18. | Temperature During March-June | 20 - 35 C |