Located in the picturesque Kangra Valley in Himachal Pradesh, opposite the Dhauladhar mountain range, Dharamsala tour packages are a perfect escape for nature lovers. Dharamsala is recognized as the Dalai Lama's holiest residence and houses the exiled Tibetan priest. With upper and lower parts at different altitudes, the region is clearly divided.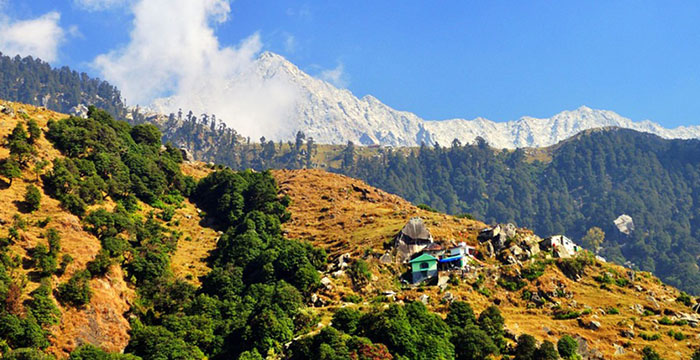 The lower division is the town of Dharamsala itself, while Mcleodganj is popularly known as the upper division. Because of its scenic beauty and history, it draws many visitors throughout the year. Other reasons rendering it a popular tourist destination are the amenities and services in Dharamshala.
Dharamshala is located approximately 474 kms away from Delhi. Planning to enjoy your holidays in the snow clad mountains then you must book a cab with travelvore and get set to have a gala time. The store offers exciting offers and cabs at affordable prices. Not only this but they are known for the world class travel experience with professional drivers and well maintained cabs.
Places to visit in Dharamshala
Library of Tibetan works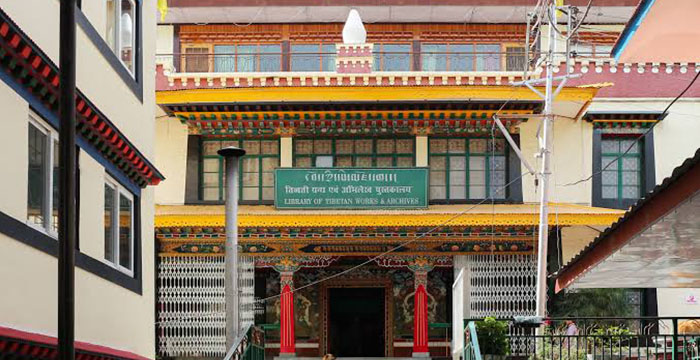 The Library of Tibetan Works and Archives is one of the leading repositories in the study and research of Buddhism with objects and writings dating back to the 12th century. With as many as 80,000 manuscripts, 600 Buddhist objects including beautifully crafted silk applique thangkas and Avalokiteshwara's three-dimensional, wood-carved mandala, one of Buddhism's most admired and benevolent Bodhisattva.
Dharamshala cricket academy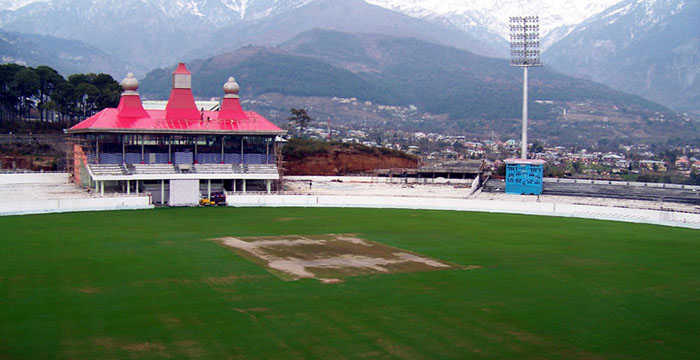 The charming little Dharamshala Cricket Stadium is nestled in the shadow of the magnificent Himalayan mountain range. It is one of the largest sporting grounds in the country, standing at a height of 1,457 meters above sea level. Visiting a cricket stadium while in Dharamshala may sound like a strange thing to add to your itinerary, but the beautiful natural scenery and cool winds continuously blowing across the field is what makes a trip to HPCA Stadium (as it is also known) worth it.
St. John church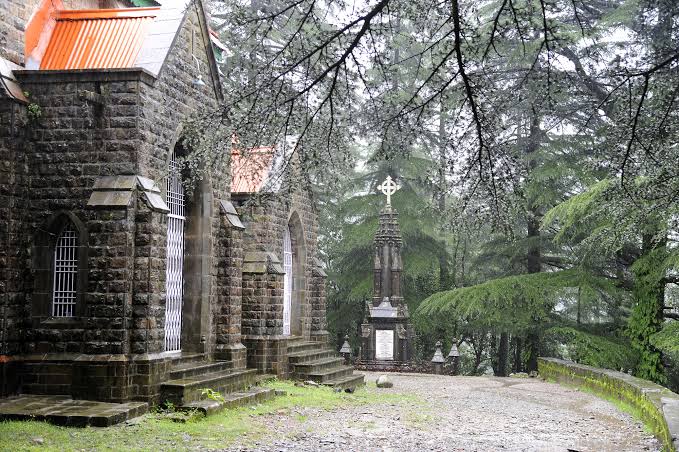 Built in 1852, this neo-gothic church is one of Himachal Pradesh's most important churches. This church was built in dedication to John the Baptist, near Dharamshala and on the way to Mcleodganj.
War memorial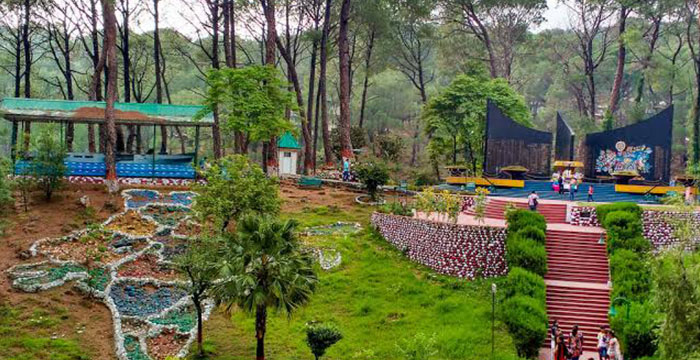 War Memorial is situated in the pine forests near the town of Dharamshala, and it is worth the journey to this spot. There's a lovely GPG College built during the British Era.
Shopping places in Dharamshala
Kotwali bazaar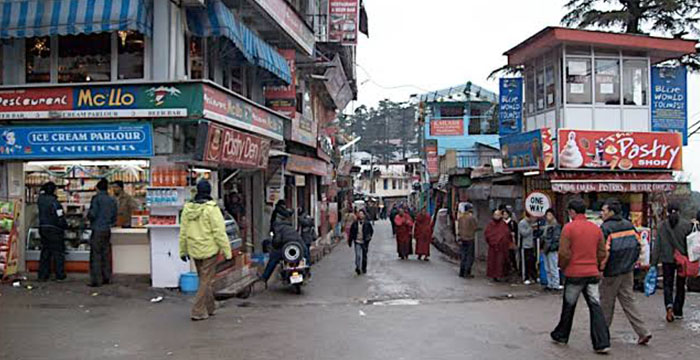 The Kotwali Bazaar is visited by almost all travelers entering Dharamshala. The bustling area, located about 0.6 km from Dharamkot, offers everything from everyday items to Buddha sculptures and other crafts. Rugs, tibetan carpets, and shawls are among the most common pieces that it is renowned for.
Tibetan handicraft bazaar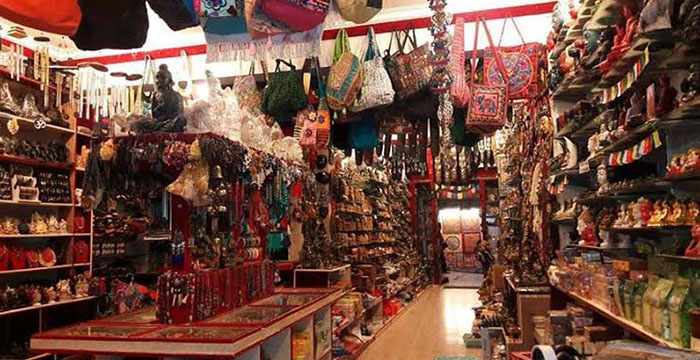 Another popular spot for Tibetan carpets is the Tibetan Handicraft Centre. Established in 1963, it was the basis of life for thousands of Tibetans in exile with the generous efforts of the Dalai Lama. Also now, a variety of Tibetans can be found in this cooperative learning the art of spinning and selling traditional carpets.
Green shop
Whether you're searching for recycled paper books, beauty products, or the popular tahini, a condiment made from toasted roasted hulled sesame seeds, Green Shop is the place to be. The site is located along Bhagsu Street, operated by the Tibetan Welfare Office, and mostly deals with eco-friendly goods. It is available from 9:30 am to 7:00 pm from Monday to Saturday.
Delicacies to enjoy in Dharamshala
Momos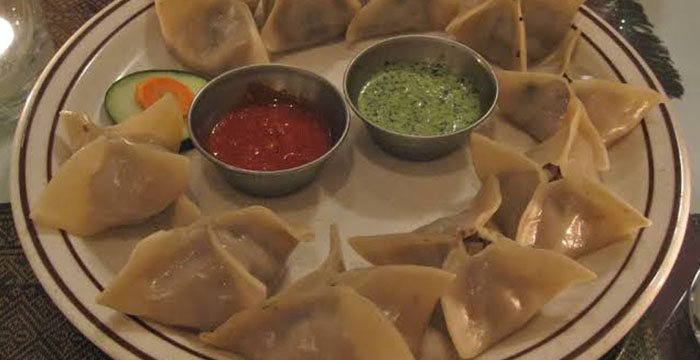 Dharamshala is a great place to have steamed and fried momos (dumplings), which are always common. Serve with a hot chili sauce and filled with carrots, broccoli, chicken or any other filling, momos are at maximum easy food and are enjoyed by many like snacks
Thukpa
Gourmets will try Tibetan noodles called thukpa if they want to satiate their culinary cravings. These can be served as a soup or as a breakfast dish. In Dharamshala, the popular option is mutton thukpa
Dharamshala is an amazing destination in Himachal Pradesh, it's one of the best destinations in Himachal Pradesh and a lot of travelers visit every year from all over India. We are specialized in luxury taxis and provide safe, neat & clean taxis at a very reasonable price. Economical and Luxury tempo-travellers on Rent from Delhi to Dharamshala.
Delhi to Dharamshala tempo-travellers rental price
Delhi to Dharamshala tempo-travellers on Rent as on 23-09-23: Please find below the available cabs from Delhi to Dharamshala, select the best taxi option for you for your travel.
| Car | Price/Km | Car Type | Min km/per day | Route | Min Cost/day | Max Passenger |
| --- | --- | --- | --- | --- | --- | --- |
| 9 Seater Tempo Traveller Hire Gurgaon | 18 | Tempo Traveller | 250 | Delhi to Dharamshala | 4,500 | 9 |
| 12 Seater Tempo Traveller in Gurgaon | 22 | Tempo Traveller | 250 | Delhi to Dharamshala | 5,500 | 12 |
| 14 Seater Tempo Traveller in Gurgaon | 23 | Tempo Traveller | 250 | Delhi to Dharamshala | 5,750 | 14 |
| 16 Seater Tempo Traveller in Gurgaon | 23 | Tempo Traveller | 250 | Delhi to Dharamshala | 5,750 | 16 |
| 20 Seater Tempo Traveller in Gurgaon | 25 | Tempo Traveller | 250 | Delhi to Dharamshala | 6,250 | 20 |
| 26 Seater Tempo Traveller in Gurgaon | 30 | Tempo Traveller | 250 | Delhi to Dharamshala | 7,500 | 25 |
Cab from Delhi to Dharamshala price
We have our own fleet of luxury cabs, we provide luxury cabs from Delhi to Dharamshala during all seasons.
For best & safe cabs for Dharamshala, please call us now on 9811046889 or book online.
We offer Best price for cabs for travelling to Dharamshala, and provides best cab services in Delhi.
Hire now the best cab for your travel from Delhi to Dharamshala at best price.
Fascinating Things You Should Know About Dharamshala
Dharamshala is one of the most famous city in the states of Himachal Pradesh. As per provisional reports of Census India, population of Dharamshala in 2011 was 53543. Average literacy rate in Dharamshala as per census 2011 is 82.80%. It has an average altitude of 1457 meters. Dharamshala has a sex ratio of 664 females for every 1000 males.
The best places to visit in Dharamshala are Dharamshala Cricket Stadium, McLeod Ganj, Kangra Valley, Dharamkot, Triund Hill, Dalai Lama Temple Complex, Bhagsu Waterfall, Gyuto Monastery, Bhagsunath Temple, Dal Lake.
More About Dharamshala (Himachal Pradesh)
Himachal Pradesh is one of the best tourist places in India. Shimla is the capital of Himachal Pradesh and the largest city of Himachal Pradesh is Shimla. Himachal Pradesh was established on 25-Jan-71. It is covering an area of 55673 square kilometers. The total population of Himachal Pradesh is 74 Lakhs as per the reports of Census India 2011. The sex ratio of Himachal Pradesh is 972 females per 1000 males with the average literacy rate of 83%. The Chief Minister of Himachal Pradesh is Jairam Thakur. And Rajendra Vishwanath Arlekar is serving the state as the Governor.
Himachal Pradesh is among the tourist places with lots of temples & historical places. The best time to visit in Himachal Pradesh is through February to June. During this time, the average temperature ranges between 0 - 34 C.
In the state of Himachal Pradesh, the delicious foods you must try are Chana Madra, Dhaam, Tudkiya Bhath, Bhey, Chha Gosht, Siddu, Babru, Aktori, Kullu Trout, Tibetan Thukpa, Mittha, Kaale Channe ka Khatta.
Things You Sholud Know About Dharamshala (Himachal Pradesh)
| | | |
| --- | --- | --- |
| 1. | Place To Visit In Dharamshala | Dharamshala Cricket Stadium, McLeod Ganj, Kangra Valley, Dharamkot, Triund Hill, Dalai Lama Temple Complex, Bhagsu Waterfall, Gyuto Monastery, Bhagsunath Temple, Dal Lake |
| 2. | Dharamshala Population | 53543 |
| 3. | Dharamshala Sex Ratio | 664 Females Per 1000 Males |
| 4. | Dharamshala Literacy Rate | 82.80% |
| 5. | Elevation | 1457 meters. |
| 6. | State Name | Himachal Pradesh |
| 7. | Himachal Pradesh Capital | Shimla |
| 8. | Total Area of Himachal Pradesh | 55673 SQ. KM. |
| 9. | Official Language of Himachal Pradesh | hindi |
| 10. | Total Population of Himachal Pradesh | 74 Lakhs (According to the census of 2011) |
| 11. | Current Chief Minister of Himachal Pradesh | Jairam Thakur |
| 12. | Current Governor of Himachal Pradesh | Rajendra Vishwanath Arlekar |
| 13. | Sex Ratio of Himachal Pradesh | 972 females per 1000 males |
| 14. | State Code | HP |
| 15. | Largest City in Himachal Pradesh | Shimla |
| 16. | Famous Foods of Himachal Pradesh | Chana Madra, Dhaam, Tudkiya Bhath, Bhey, Chha Gosht, Siddu, Babru, Aktori, Kullu Trout, Tibetan Thukpa, Mittha, Kaale Channe ka Khatta |
| 17. | Best Time To Visit in Himachal Pradesh | February to June |
| 18. | Temperature During February to June | 0 - 34 C |