Spiti Valley, the term that creates a lot of images for those who weren't there. While some imagine lush green hills, mountain valleys, waterfalls, others see it as a barren wasteland, a very close cold desert to Ladakh. Whatever the photo is; it draws thousands of tourists every year because a trip to Spiti is an adventure you'll love for a long time; perhaps your entire life. The word "Spiti" actually means "the Middle Country," because it is basically the country between Tibet and India.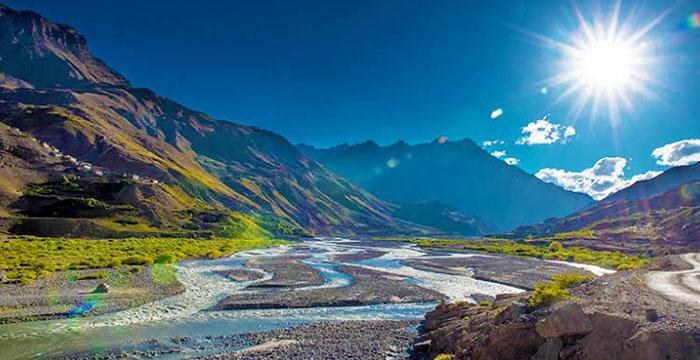 Book your traveler today with travelore and grab some exciting deals and discounts. also the store offers 100% customer satisfaction with full value for money to the clients. Spiti valley is 730 kms away from Delhi and hence travelling with comfort is the first priority for travelers. Travelvore will not only give you world class travelling experience but will also help you cherish your trip for a long time.
Places to visit in spiti valley
Chandratal lake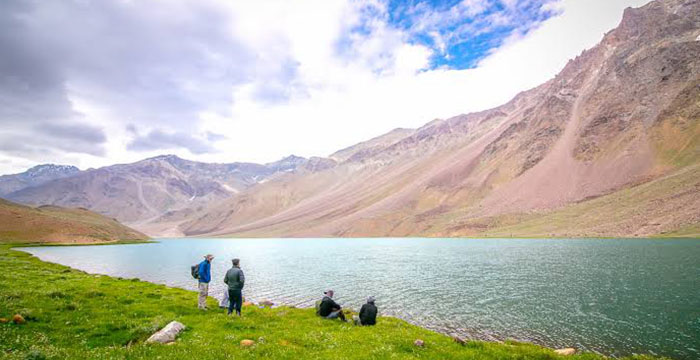 Chandratal, which translates literally into Moon Lake, derives its name from its crescent shape. The lake is a major attraction for tourists and thrill seekers, situated at a distance of 7-8 km from Kunzum Pass.
Key monastery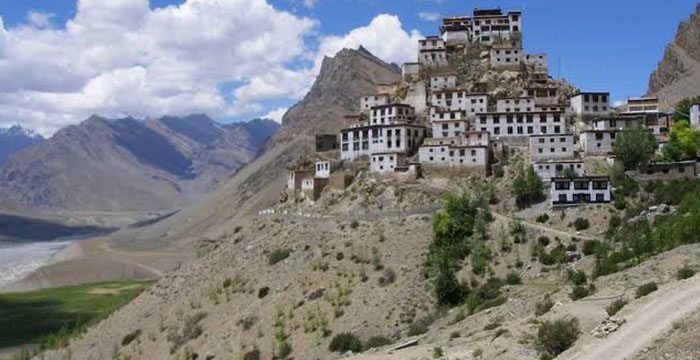 It is one of Spiti's largest and oldest monasteries and is therefore the region's most popular tourist destination. This enshrines Buddha gods in the place of Dhyana and also has an ancient collection of books and murals.
Kunzum pass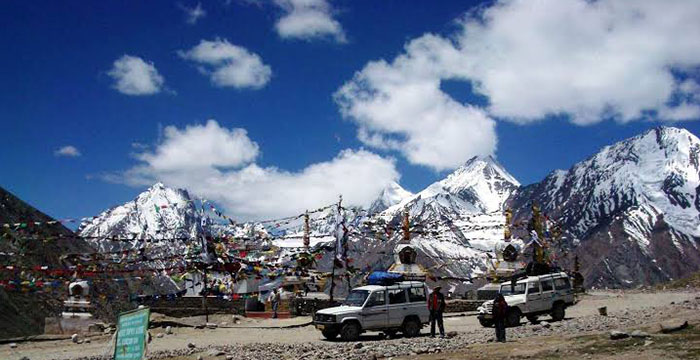 It's a mountain pass on the eastern Kunzum Mountains. The bridge links the Kullu Valley and the Lahaul Valley to the Spiti River. There is also a 9 km hike from here for tourists to the Chandratal Moon Lake. The top of the valley presents a picturesque scenery with stunning views of the mountains of Chandra Bhaga surrounding it on the north sides of snow-clapped peaks.
Tabo monastery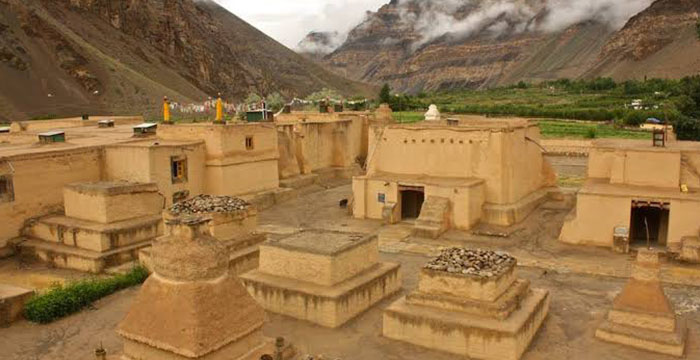 The Tabo Monastery is one of the oldest monasteries in Spiti Valley's Tabo Town, standing tall and powerful at a dizzying height of 10,000 feet. In addition, since its formation, it is the oldest monastery in India and the Himalayas that has run continuously. This beautiful temple is known as the' Himalayan Ajanta.' This is because, like the Ajanta Caves in Maharashtra, the monastery's walls are adorned with beautiful murals and ancient drawings.
Food to eat in Spiti valley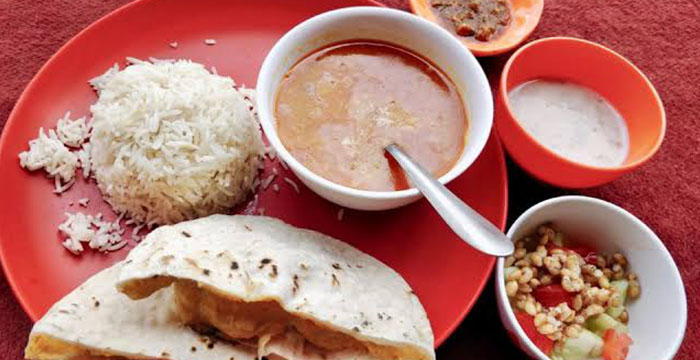 The food of Spiti has an interesting mix of delicacies to indulge in. Although the platters here are dominated by Tibetan cuisine, one finds pleasant North Indian food and a touch of Israeli fare.
The village has barley fields that are the largest food supply. The grain is used to create arrack (barley whisky), shift (barley beer) and to turn roasted flour into laddoos or thungpa breakfast cereal.
Momos, Thukpa, Butter Tea, Chang (a locally made beer), Arkah (a locally made whiskey) and more are the local food products that should not be skipped.
Apart from these, flavored and herbal teas such as lemon, mint, ginger and honey are quite common.
Places to shop in spiti valley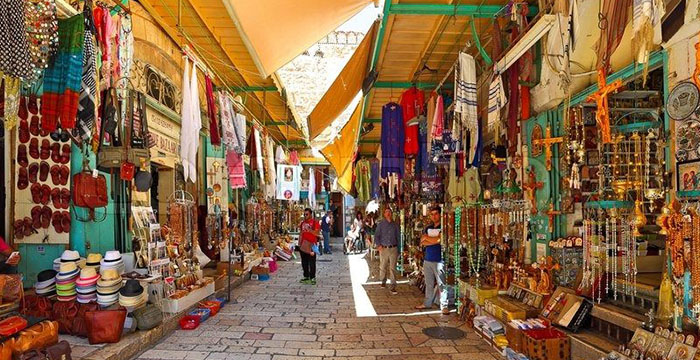 Kaza-Spiti's headquarters and a small town, renowned for its shawls of pure yarn, carpets and woolen clothes. Ceramic pieces and local jewelry are also on the buyers ' list.
Spiti-valley is an amazing destination in Himachal Pradesh, it's one of the best destinations in Himachal Pradesh and a lot of travelers visit every year from all over India. We are specialized in luxury taxis and provide safe, neat & clean taxis at a very reasonable price. Economical and Luxury tempo-travellers on Rent from Delhi to Spiti-valley.
Delhi to Spiti-valley tempo-travellers rental price
Delhi to Spiti-valley tempo-travellers on Rent as on 23-09-23: Please find below the available cabs from Delhi to Spiti-valley, select the best taxi option for you for your travel.
| Car | Price/Km | Car Type | Min km/per day | Route | Min Cost/day | Max Passenger |
| --- | --- | --- | --- | --- | --- | --- |
| 9 Seater Tempo Traveller Hire Gurgaon | 18 | Tempo Traveller | 250 | Delhi to Spiti-valley | 4,500 | 9 |
| 12 Seater Tempo Traveller in Gurgaon | 22 | Tempo Traveller | 250 | Delhi to Spiti-valley | 5,500 | 12 |
| 14 Seater Tempo Traveller in Gurgaon | 23 | Tempo Traveller | 250 | Delhi to Spiti-valley | 5,750 | 14 |
| 16 Seater Tempo Traveller in Gurgaon | 23 | Tempo Traveller | 250 | Delhi to Spiti-valley | 5,750 | 16 |
| 20 Seater Tempo Traveller in Gurgaon | 25 | Tempo Traveller | 250 | Delhi to Spiti-valley | 6,250 | 20 |
| 26 Seater Tempo Traveller in Gurgaon | 30 | Tempo Traveller | 250 | Delhi to Spiti-valley | 7,500 | 25 |
Cab from Delhi to Spiti-valley price
We have our own fleet of luxury cabs, we provide luxury cabs from Delhi to Spiti-valley during all seasons.
For best & safe cabs for Spiti-valley, please call us now on 9811046889 or book online.
We offer Best price for cabs for travelling to Spiti-valley, and provides best cab services in Delhi.
Hire now the best cab for your travel from Delhi to Spiti-valley at best price.
Fascinating Things You Should Know About Spiti-valley
Spiti Valley is one of the most famous city in the states of Himachal Pradesh. As per provisional reports of Census India, population of Spiti Valley in 2011 was 33514. Average literacy rate in Spiti Valley as per census 2011 is 82.80%. It has an average altitude of 3800 meters. Spiti Valley has a sex ratio of 903 females for every 1000 males.
The best places to visit in Spiti-valley are Chandratal Lake, Dhankar Monastery, Kaza, Kye Gompa, Komic Village, Kunzum Pass, Lahaul Valley, Langza Village, The Pin Valley, National Park Tabo Monastery.
More About Spiti-valley (Himachal Pradesh)
Himachal Pradesh is one of the best tourist places in India. Shimla is the capital of Himachal Pradesh and the largest city of Himachal Pradesh is Shimla. Himachal Pradesh was established on 25-Jan-71. It is covering an area of 55673 square kilometers. The total population of Himachal Pradesh is 74 Lakhs as per the reports of Census India 2011. The sex ratio of Himachal Pradesh is 972 females per 1000 males with the average literacy rate of 83%. The Chief Minister of Himachal Pradesh is Jairam Thakur. And Rajendra Vishwanath Arlekar is serving the state as the Governor.
Himachal Pradesh is among the tourist places with lots of temples & historical places. The best time to visit in Himachal Pradesh is through February to June. During this time, the average temperature ranges between 0 - 34 C.
In the state of Himachal Pradesh, the delicious foods you must try are Chana Madra, Dhaam, Tudkiya Bhath, Bhey, Chha Gosht, Siddu, Babru, Aktori, Kullu Trout, Tibetan Thukpa, Mittha, Kaale Channe ka Khatta.
Things You Sholud Know About Spiti-valley (Himachal Pradesh)
| | | |
| --- | --- | --- |
| 1. | Place To Visit In Spiti-valley | Chandratal Lake, Dhankar Monastery, Kaza, Kye Gompa, Komic Village, Kunzum Pass, Lahaul Valley, Langza Village, The Pin Valley, National Park Tabo Monastery |
| 2. | Spiti-valley Population | 33514 |
| 3. | Spiti-valley Sex Ratio | 903 Females Per 1000 Males |
| 4. | Spiti-valley Literacy Rate | 82.80% |
| 5. | Elevation | 3800 meters. |
| 6. | State Name | Himachal Pradesh |
| 7. | Himachal Pradesh Capital | Shimla |
| 8. | Total Area of Himachal Pradesh | 55673 SQ. KM. |
| 9. | Official Language of Himachal Pradesh | hindi |
| 10. | Total Population of Himachal Pradesh | 74 Lakhs (According to the census of 2011) |
| 11. | Current Chief Minister of Himachal Pradesh | Jairam Thakur |
| 12. | Current Governor of Himachal Pradesh | Rajendra Vishwanath Arlekar |
| 13. | Sex Ratio of Himachal Pradesh | 972 females per 1000 males |
| 14. | State Code | HP |
| 15. | Largest City in Himachal Pradesh | Shimla |
| 16. | Famous Foods of Himachal Pradesh | Chana Madra, Dhaam, Tudkiya Bhath, Bhey, Chha Gosht, Siddu, Babru, Aktori, Kullu Trout, Tibetan Thukpa, Mittha, Kaale Channe ka Khatta |
| 17. | Best Time To Visit in Himachal Pradesh | February to June |
| 18. | Temperature During February to June | 0 - 34 C |