Plan your yearend holidays and hit to Kullu with your loved ones. Kullu is one of the most loved hill station with the tourists. Situated approximately 497 kms from Delhi this is a must visit place to witness snowfall in the snow clad Himalayas.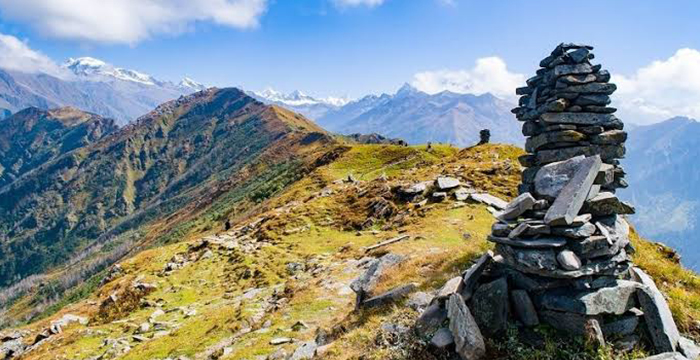 Discover the main attractions of Kullu with the range of experiential tours and events included in packages of Kullu. Were you searching for indulgence? Don't forget to check out our luxury Kullu vacation packages that offer the best inclusions for your Kullu vacation.
Kullu Tour Packages of travelvore can offer you a tour of Kullu stunning hill stations from all over India. Book a traveler today and get exciting offers with professional drivers and well maintained cabs.
Places to visit in Kullu
River rafting in Kullu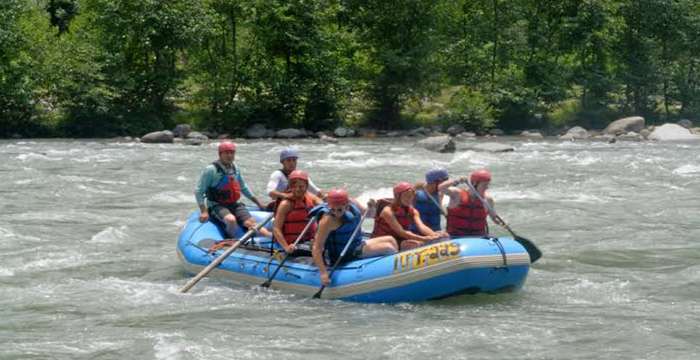 The River Beas in Kullu is popular with amateurs, visitors as well as skilled and experienced rafters for rafting of all forms of rapids. The best months for rafting in Kullu are at the end of April to June and September to October. If you want to go here for rafting, stop the monsoons and the winters.
Great Himalayan national park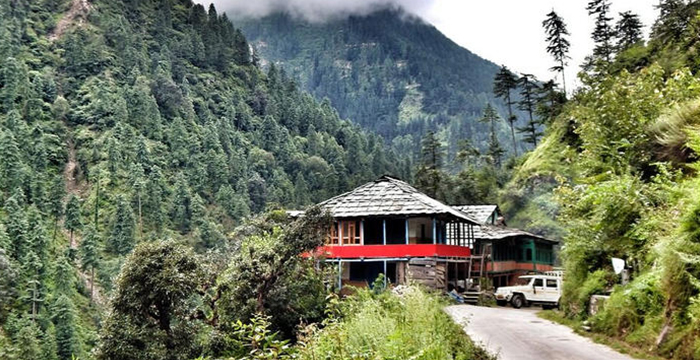 Located in Himachal Pradesh, the Great Himalayan National Park has four valleys called Sainj Valley, Tirthan Valley, Jiwa Nal Valley, and Parvati Valley. For their natural and scenic beauty, they are all famous. The park is filled with exotic flora and fauna species. The park was created in 1984.
Mata temple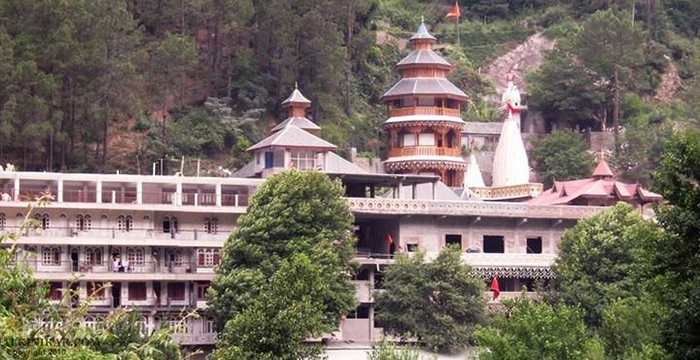 This is the only temple you can't miss in Kullu. The temple is enchanting in every bit from a story where lightning hits, to a huge structure and spectacular landscapes with some of Kullu's best views and sceneries.
Food to eat in kullu
Egg parantha: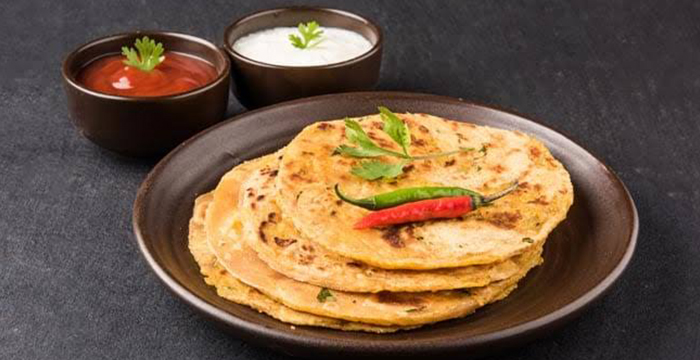 The egg stuffed paranthas of the city are best enjoyed with red chilli sauce to add heat to your body.
Pahado ki magi:
Found at every other corner on your way the best snack to hog on to is Maggie that is offered with a number of seasonings as you enjoy the view all around.
Momos: who would not love to bite hot and steamed momos along with lip smacking sauce in the chilling weather of Kullu.
Shopping places in Kullu
Bhuttico
Bhuttico was a major tourist attraction in Kullu Manali, and every year it draws a wide and diverse audience. It takes pride in promoting this region's uniqueness, and its consumers have been continuously wowing since 1944.
Tibetan market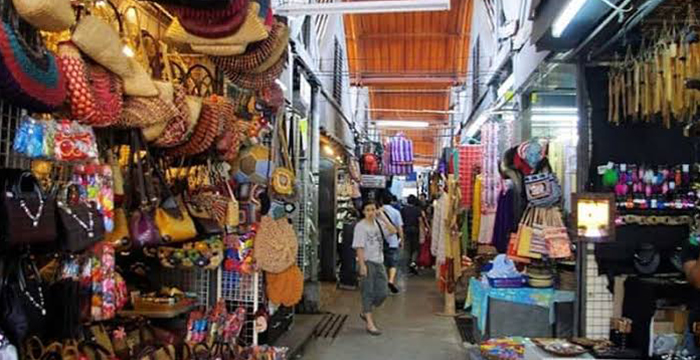 Tibetan Bazar is one of Kullu's hill station's most popular shopping markets. Between visitors, it's quite a craze and always stays heavily packed with them. It's a very vibrant and fun market that will make you jump with excitement from the very sight.
Akshara bazaar
Akhara Bazar is one of those tourist-renowned markets that remains highly crowded every day by them. There are a number of small shops that are part of Akhara Bazar, where woolen clothing is most popular.
Kullu is an amazing destination in Himachal Pradesh, it's one of the best destinations in Himachal Pradesh and a lot of travelers visit every year from all over India. We are specialized in luxury taxis and provide safe, neat & clean taxis at a very reasonable price. Economical and Luxury tempo-travellers on Rent from Delhi to Kullu.
Delhi to Kullu tempo-travellers rental price
Delhi to Kullu tempo-travellers on Rent as on 23-09-23: Please find below the available cabs from Delhi to Kullu, select the best taxi option for you for your travel.
| Car | Price/Km | Car Type | Min km/per day | Route | Min Cost/day | Max Passenger |
| --- | --- | --- | --- | --- | --- | --- |
| 9 Seater Tempo Traveller Hire Gurgaon | 18 | Tempo Traveller | 250 | Delhi to Kullu | 4,500 | 9 |
| 12 Seater Tempo Traveller in Gurgaon | 22 | Tempo Traveller | 250 | Delhi to Kullu | 5,500 | 12 |
| 14 Seater Tempo Traveller in Gurgaon | 23 | Tempo Traveller | 250 | Delhi to Kullu | 5,750 | 14 |
| 16 Seater Tempo Traveller in Gurgaon | 23 | Tempo Traveller | 250 | Delhi to Kullu | 5,750 | 16 |
| 20 Seater Tempo Traveller in Gurgaon | 25 | Tempo Traveller | 250 | Delhi to Kullu | 6,250 | 20 |
| 26 Seater Tempo Traveller in Gurgaon | 30 | Tempo Traveller | 250 | Delhi to Kullu | 7,500 | 25 |
Cab from Delhi to Kullu price
We have our own fleet of luxury cabs, we provide luxury cabs from Delhi to Kullu during all seasons.
For best & safe cabs for Kullu, please call us now on 9811046889 or book online.
We offer Best price for cabs for travelling to Kullu, and provides best cab services in Delhi.
Hire now the best cab for your travel from Delhi to Kullu at best price.
Fascinating Things You Should Know About Kullu
Kullu is one of the most famous city in the states of Himachal Pradesh. As per provisional reports of Census India, population of Kullu in 2011 was 464961. Average literacy rate in Kullu as per census 2011 is 82.80%. It has an average altitude of 1279 meters. Kullu has a sex ratio of 942 females for every 1000 males.
The best places to visit in Kullu are Bijli Mahadev Temple, Gauri Shankar Temple, Bhrigu Lake, Chanderkhani Pass, Manikaran, Great Himalayan National Park, Chandratal Lake.
More About Kullu (Himachal Pradesh)
Himachal Pradesh is one of the best tourist places in India. Shimla is the capital of Himachal Pradesh and the largest city of Himachal Pradesh is Shimla. Himachal Pradesh was established on 25-Jan-71. It is covering an area of 55673 square kilometers. The total population of Himachal Pradesh is 74 Lakhs as per the reports of Census India 2011. The sex ratio of Himachal Pradesh is 972 females per 1000 males with the average literacy rate of 83%. The Chief Minister of Himachal Pradesh is Jairam Thakur. And Rajendra Vishwanath Arlekar is serving the state as the Governor.
Himachal Pradesh is among the tourist places with lots of temples & historical places. The best time to visit in Himachal Pradesh is through February to June. During this time, the average temperature ranges between 0 - 34 C.
In the state of Himachal Pradesh, the delicious foods you must try are Chana Madra, Dhaam, Tudkiya Bhath, Bhey, Chha Gosht, Siddu, Babru, Aktori, Kullu Trout, Tibetan Thukpa, Mittha, Kaale Channe ka Khatta.
Things You Sholud Know About Kullu (Himachal Pradesh)
| | | |
| --- | --- | --- |
| 1. | Place To Visit In Kullu | Bijli Mahadev Temple, Gauri Shankar Temple, Bhrigu Lake, Chanderkhani Pass, Manikaran, Great Himalayan National Park, Chandratal Lake |
| 2. | Kullu Population | 464961 |
| 3. | Kullu Sex Ratio | 942 Females Per 1000 Males |
| 4. | Kullu Literacy Rate | 82.80% |
| 5. | Elevation | 1279 meters. |
| 6. | State Name | Himachal Pradesh |
| 7. | Himachal Pradesh Capital | Shimla |
| 8. | Total Area of Himachal Pradesh | 55673 SQ. KM. |
| 9. | Official Language of Himachal Pradesh | hindi |
| 10. | Total Population of Himachal Pradesh | 74 Lakhs (According to the census of 2011) |
| 11. | Current Chief Minister of Himachal Pradesh | Jairam Thakur |
| 12. | Current Governor of Himachal Pradesh | Rajendra Vishwanath Arlekar |
| 13. | Sex Ratio of Himachal Pradesh | 972 females per 1000 males |
| 14. | State Code | HP |
| 15. | Largest City in Himachal Pradesh | Shimla |
| 16. | Famous Foods of Himachal Pradesh | Chana Madra, Dhaam, Tudkiya Bhath, Bhey, Chha Gosht, Siddu, Babru, Aktori, Kullu Trout, Tibetan Thukpa, Mittha, Kaale Channe ka Khatta |
| 17. | Best Time To Visit in Himachal Pradesh | February to June |
| 18. | Temperature During February to June | 0 - 34 C |