Himachal Pradesh's small town of Kasauli is one of India's most glamorous hill station. The beautiful scenery and tropical landscapes render this place a popular tourist holiday destination. The enchanting mansions of Victoria in Kasauli suddenly catch one's gaze. The quiet and picturesque place is perfect for a family holiday or a romantic holiday. Kasauli has long been a popular destination for honeymooners because of its secluded, isolated locations.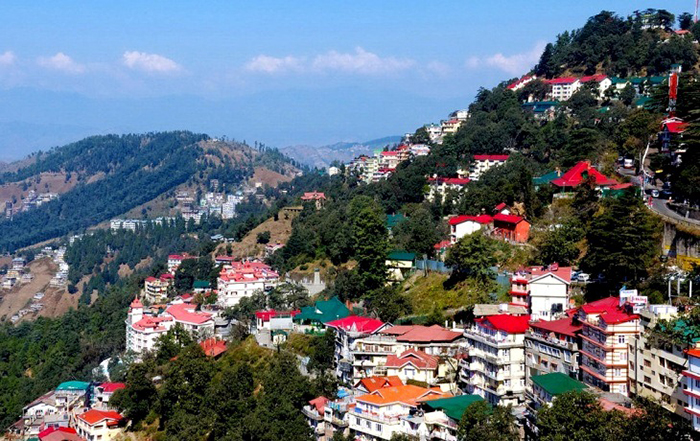 Book a traveler and run away with your gang to rejuvenate your sense during the festive season. have a look at travelvore and book your preferred traveler at pocket friendly prices. The store offers 100% customer satisfaction with full value for money.
Planning a trip to Jodhpur then you must book a cab from travelvore. Jodhpur is approximately 626kms away from Delhi. If you are looking to employ a tempo traveler for local or outstation tours in Jodhpur, then we will provide you with the best Tempo Traveler fleet in Jodhpur. Get best prices and comfortable travelling experience at affordable prices from the store.
Places to visit in kasauli
Monkey Point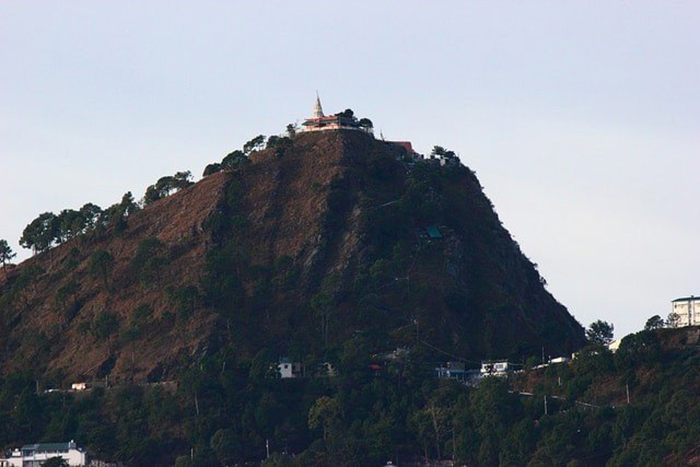 Monkey Point is the Kasauli city's highest peak. From the point of view, visitors can have a full view of the Chandigarh region's plains and the Sutlej river running through the valleys. Visitors can also see a snow-covered mountain of the Lower Himalayan Range,' Choor Chandni.' At the Monkey Point is also a shrine devoted to Lord Hanuman. The location is called after the god, synonymous with Hindu mythological narrative.
Sunset point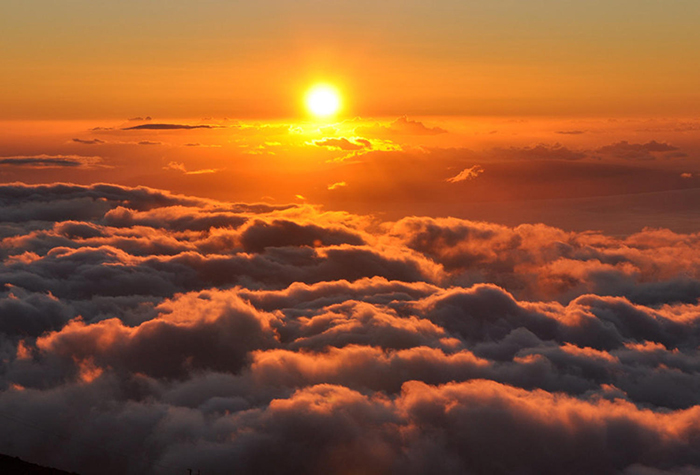 This area is a famous yet very quiet place where you can appreciate the sunset, pine laid forests, valleys and sceneries. Nearby to the Sunset point is a road or route known as the Lover's Lane that is just a smoother stroll through the valleys and some of the quietest and most stunning sceneries of Kasauli.
Shri Guru Nanak ji Gurudwara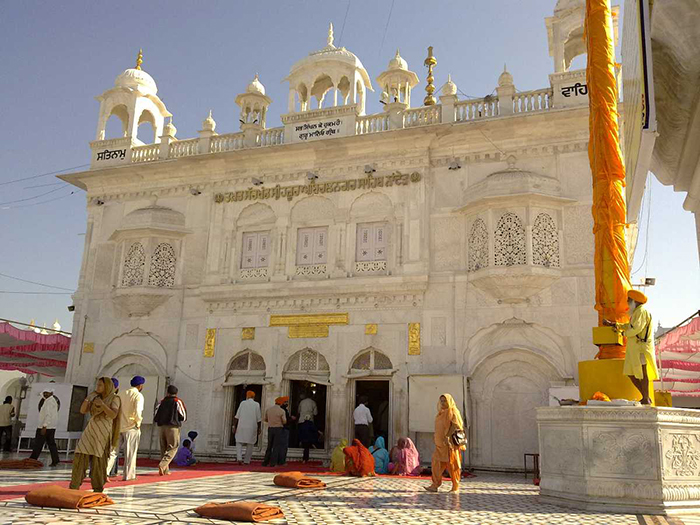 This Gurudwara is both an important religious centre and a popular spot for visitors. A special service is offered on Mondays, apart from daily services and programs. The Gurudwara also has provisions for lodging
Food one must hog on to in Kasauli
Bun samosa
This is probably the most popular food item in the whole world, and I wouldn't be shocked if you would just go to Kasauli to eat it. A very typical samosa packed delicately with lip smacking chole ki sabzi and chutney inside a bun, accompanied by grilling the bun on a tawa, and you've got it there.
Himachali biryani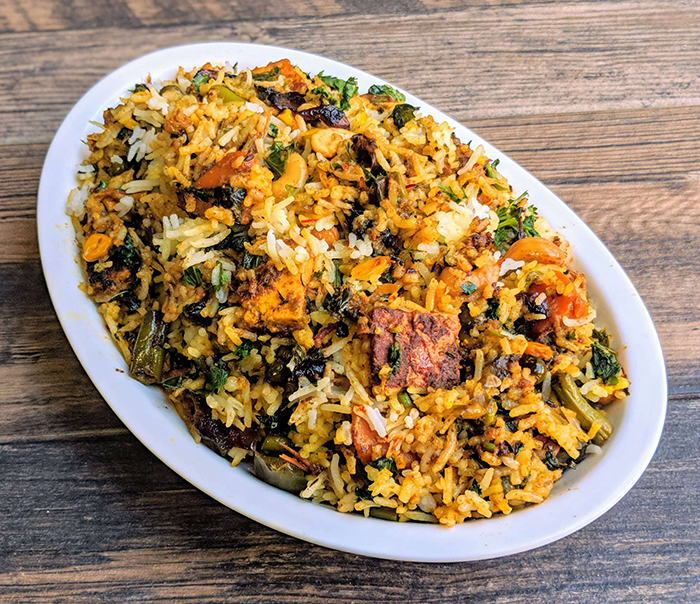 If you like food, you're certainly going to love it! Himachali Pulao is one of the favorites of tourists and locals alike, a flavored basmati rice dish cooked with biryani-style vegetables and eaten with chutney.
Wines
Kasauli also offers a wide range of inexpensive, locally produced wines because of so many orchards. Popular plum wine, apple wine, peach wine, sherry wine and black grape wine are available.
Markets to visit in Kasauli
Tibetan Bazar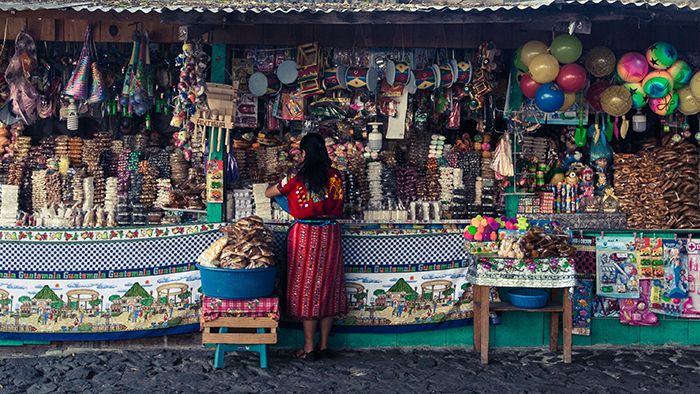 Tibetan Bazar is one of Kasauli's hill station's most popular shopping markets. Between visitors, it's quite a craze and always stays heavily packed with them. It's a very vibrant and fun market that will make you jump with excitement from the very sight.
Mall road
Offers a wide range of items from shoes, toys, carpets, purses and crafts. Thandi Sarak's Himachal Handloom Industry Emporium is renowned for its typical Kashmiri shawls that depict local people's intricate craftsmanship.
Kasauli is an amazing destination in Himachal Pradesh, it's one of the best destinations in Himachal Pradesh and a lot of travelers visit every year from all over India. We are specialized in luxury taxis and provide safe, neat & clean taxis at a very reasonable price. Economical and Luxury tempo-travellers on Rent from Delhi to Kasauli.
Delhi to Kasauli tempo-travellers rental price
Delhi to Kasauli tempo-travellers on Rent as on 03-06-23: Please find below the available cabs from Delhi to Kasauli, select the best taxi option for you for your travel.
| Car | Price/Km | Car Type | Min km/per day | Route | Min Cost/day | Max Passenger |
| --- | --- | --- | --- | --- | --- | --- |
| 9 Seater Tempo Traveller Hire Gurgaon | 18 | Tempo Traveller | 250 | Delhi to Kasauli | 4,500 | 9 |
| 12 Seater Tempo Traveller in Gurgaon | 22 | Tempo Traveller | 250 | Delhi to Kasauli | 5,500 | 12 |
| 14 Seater Tempo Traveller in Gurgaon | 23 | Tempo Traveller | 250 | Delhi to Kasauli | 5,750 | 14 |
| 16 Seater Tempo Traveller in Gurgaon | 23 | Tempo Traveller | 250 | Delhi to Kasauli | 5,750 | 16 |
| 20 Seater Tempo Traveller in Gurgaon | 25 | Tempo Traveller | 250 | Delhi to Kasauli | 6,250 | 20 |
| 26 Seater Tempo Traveller in Gurgaon | 30 | Tempo Traveller | 250 | Delhi to Kasauli | 7,500 | 25 |
Cab from Delhi to Kasauli price
We have our own fleet of luxury cabs, we provide luxury cabs from Delhi to Kasauli during all seasons.
For best & safe cabs for Kasauli, please call us now on 9811046889 or book online.
We offer Best price for cabs for travelling to Kasauli, and provides best cab services in Delhi.
Hire now the best cab for your travel from Delhi to Kasauli at best price.
Fascinating Things You Should Know About Kasauli
Kasauli is one of the most famous city in the states of Himachal Pradesh. As per provisional reports of Census India, population of Kasauli in 2011 was 3885. Average literacy rate in Kasauli as per census 2011 is 82.80%. It has an average altitude of 1800 meters. Kasauli has a sex ratio of 780 females for every 1000 males.
The best places to visit in Kasauli are Gilbert Trail, Sunset Point, The Mall Road, Monkey Point, Gurdwara Shri Guru Nanakji, Christ Church, Gurkha Fort, Sunrise point(Hawa Ghar).
More About Kasauli (Himachal Pradesh)
Himachal Pradesh is one of the best tourist places in India. Shimla is the capital of Himachal Pradesh and the largest city of Himachal Pradesh is Shimla. Himachal Pradesh was established on 25-Jan-71. It is covering an area of 55673 square kilometers. The total population of Himachal Pradesh is 74 Lakhs as per the reports of Census India 2011. The sex ratio of Himachal Pradesh is 972 females per 1000 males with the average literacy rate of 83%. The Chief Minister of Himachal Pradesh is Jairam Thakur. And Rajendra Vishwanath Arlekar is serving the state as the Governor.
Himachal Pradesh is among the tourist places with lots of temples & historical places. The best time to visit in Himachal Pradesh is through February to June. During this time, the average temperature ranges between 0 - 34 C.
In the state of Himachal Pradesh, the delicious foods you must try are Chana Madra, Dhaam, Tudkiya Bhath, Bhey, Chha Gosht, Siddu, Babru, Aktori, Kullu Trout, Tibetan Thukpa, Mittha, Kaale Channe ka Khatta.
Things You Sholud Know About Kasauli (Himachal Pradesh)
| | | |
| --- | --- | --- |
| 1. | Place To Visit In Kasauli | Gilbert Trail, Sunset Point, The Mall Road, Monkey Point, Gurdwara Shri Guru Nanakji, Christ Church, Gurkha Fort, Sunrise point(Hawa Ghar) |
| 2. | Kasauli Population | 3885 |
| 3. | Kasauli Sex Ratio | 780 Females Per 1000 Males |
| 4. | Kasauli Literacy Rate | 82.80% |
| 5. | Elevation | 1800 meters. |
| 6. | State Name | Himachal Pradesh |
| 7. | Himachal Pradesh Capital | Shimla |
| 8. | Total Area of Himachal Pradesh | 55673 SQ. KM. |
| 9. | Official Language of Himachal Pradesh | hindi |
| 10. | Total Population of Himachal Pradesh | 74 Lakhs (According to the census of 2011) |
| 11. | Current Chief Minister of Himachal Pradesh | Jairam Thakur |
| 12. | Current Governor of Himachal Pradesh | Rajendra Vishwanath Arlekar |
| 13. | Sex Ratio of Himachal Pradesh | 972 females per 1000 males |
| 14. | State Code | HP |
| 15. | Largest City in Himachal Pradesh | Shimla |
| 16. | Famous Foods of Himachal Pradesh | Chana Madra, Dhaam, Tudkiya Bhath, Bhey, Chha Gosht, Siddu, Babru, Aktori, Kullu Trout, Tibetan Thukpa, Mittha, Kaale Channe ka Khatta |
| 17. | Best Time To Visit in Himachal Pradesh | February to June |
| 18. | Temperature During February to June | 0 - 34 C |